Overview Course Outline  Location and Date  Fees  Register Now
Course Aims and Objectives
The planning, budgeting and forecasting process does not have to be a time consuming and low-value added task to the overall strategic framework of the organisation. It can be a great tool to deliver an integrated business planning solution that links operational and finance processes by providing executive-decision support and allocating the right resources in tracking and projecting accurate cash flow. The rising costs due to unplanned expenditures and the volatility of the external environment ensures that it is crucial for companies to map out specific plans for optimising the costs to be incurred within a specific time frame by monitoring their cash flow movements, fund utilisation activities and "stress-testing" their core business drivers. This dynamic and interactive training course aims to provide the perfect platform to get companies ahead of their competitors by providing an in-depth insight into the essential tools and skills needed to build world-class advanced budgeting and forecasting practices.
Course Methodology
This course has been designed with an understanding that the participants are having a basic understanding of budgeting and control. The course delivery is based on a mixture of classroom presentation, financial budgeting & forecasting exercises and group discussion. 
Outcomes
At the end of this training programme, participants will be able to:
Demonstrate ability to implement advanced planning and control techniques into their budgeting process.
Learn techniques to integrate the budgeting process with the development of the company's long-term strategic vision.
Evaluate various budgeting and forecasting models to successfully build an integrated planning, budgeting and reporting process.
Adapt existing financial accounting knowledge to forecast costs and revenues with greater confidence.
Demonstrate effective management of the budgeting process.
Develop ways to increase profitability and performance through stream lined planning and reporting.
Target Audience
This course is aimed at managers, executives, engineers and general business experts who want to learn or review the measures and concept of advanced budgeting and forecast. Also, this course is for decision makers and business leaders who want to develop or adapt their organisation's budgeting and forecast management.
Course Outline 
The course is divided into the following six core advanced budgeting and forecasting programme modules:
Analysing and interpreting the financial data based on key ratio measurements and annual financial targets – Building a transparent and accountable financial culture.
Applying qualitative and quantitative forecasting tools and techniques to evaluate and stay ahead of potential financial risks affecting your organisation.
Rolling forecast – Reacting to sudden market or operational shifts by linking your budgeting frameworks to key performance drivers and economic indicators.
Reviewing your financial language – Providing greater visibility into existing financial resources and better cost controls to strengthen investor confidence.
Constructing costing models to determine the appropriate pricing strategies for your business using techniques such as transfer pricing, cost plus methods and life-cycle concepts.
Strategic and operational cost analysis techniques – Reviewing types of costs and developing manufacturing standards including variance analysis.
Location and Date: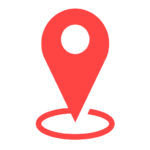 London |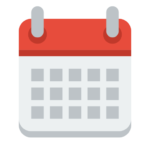 14 – 17 Mar 2022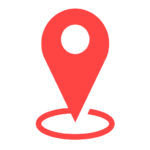 Cardiff |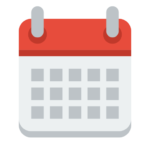 01 – 05 Aug 2022
EUPlatform reserves the right to alter dates, content, venue and trainer.
Course Fee:
Per Participant: £5375
Student Rate: £2665
Discount for group of 4 or more
---
Discount Plan and Refund:
Policies and Discounts
Group and Corporate Discounts:
We offer group and corporate discounts on many courses. These discounts are available for clients who want to maximize their return on investment.
Contact us for more Information
Individual Discounts:
We offer individual discounts on many courses for people who are self-sponsored and make their payment in full and upfront at the time of registration.
Contact us for more information.
4+1 Offer
For companies that want to maximize the return on their investment in training: Register 5 participants on the same course and dates and pay only for 4.
Registration Terms
Nominations to our public courses are to be processed by the client's HR/Training department except for self-nominations which are to be paid in advance using the "payment by self" option on the online registration form. A refund will be issued back to the client in the event of course cancellation or seat unavailability. Registration confirmation is subject to Platform's review of registration request and seat availability.
Cancellation Terms
If a confirmed registration is cancelled less than 5 calendar days prior to the course start date, a substitute participant may be nominated to attend the same course, or a 20% cancellation charge is applied.
Feedback and Complaints
EU Platform actively believes in continuous improvement. To this effect, EU Platform welcomes feedback related to its people, products or processes. If you have comments and/or suggestions which will ultimately help us improve in any way, please write to us on fe******@eu********.org and we commit to respond to you within 2 business days – at the most.
Course Features
Lectures

0

Quizzes

0

Duration

1 week

Skill level

All levels

Students

0

Assessments

Yes