Overview Course Outline  Location and Date  Fees  Register Now
Course Aims and Objectives
In today's competitive business world firms are under unprecedented pressure to deliver value to their shareholders and other key stakeholders. Senior executives in all parts of the organisation are finding that they need some degree of financial know how to cope with the responsibility placed on them as business managers and key decision-makers; monitoring and improving business performance, investing in capital projects, mergers and acquisitions: all require some degree of financial knowledge.  The main aim of this course is to empower and enable the participants to master advanced financial skills so that they can provide a formidable competitive advantage.
Course Methodology
This course has been designed with an understanding that the participants are having a basic understanding of financial accounting.  Therefore, the course delivery is based on a mixture of classroom presentation, financial accounting exercise and problem solving and case study analysis about the failure of Kodak company along with BNP Paribas banking fraud.
Outcomes
After completing this course, participants will be able to:
Understand fundamental business finance concepts; understand, analyse and interpret financial statements: Profit Statement, Balance Sheet and Cashflow Statement.
Understand the vital difference between profit and cashflow; identify the key components of working capital and how they can be managed to generate strong cashflow.
Evaluate pricing decisions based on an understanding of the nature of business costs and their impact on gross margin and break-even sales; managing pricing, discounts and costs to generate strong business profits; understand how lean manufacturing methods improve profit.
Use powerful analytical tools to measure and improve the performance of their own company and assess the effectiveness of their competitors.
Apply and interpret techniques for assessing and comparing investment opportunities in capital projects, business acquisitions and other ventures; understand and apply common methods of business valuation.
Understand the role of business finance in formulating and implementing competitive business strategy; the role of budgeting as part of the planning process and the various approaches to budgeting and performance measurement.
Target Audience
This course is aimed at managers, executives, engineers and general business experts who want to learn or review the measures and concept of advanced financial account.  Also, this course is for decision makers and business leaders who want to develop their organisation in terms of financial control and management.
Course Outline
The course Advanced financial analysis is divided into five core programme modules as described below:
Basic principles
Delivering value to key stakeholders
Accounting concepts, GAAP, IFRS and common terms
Understanding and using the balance sheet
Understanding and using the profit statement
Recognising the vital difference between profit and cashflow
Understanding and using the cashflow statement
What financial statements can and cannot tell us
Managing and improving cashflow
Sources of finance and their advantages and disadvantages
What is working capital and why is it so important?
Managing stocks, debtors and creditors
Understanding how working capital drives business growth
Understanding and avoiding the over-trading trap
Unlocking the funds tied up in fixed assets: asset backed loans and leasing
Managing and improving profit
Understanding how profits generate cashflow
The fundamental nature of costs: fixed and variable business costs
Understanding gross margin and break-even
How common pricing methods affect gross margin and profit
Effective strategies to improve gross margin
Using value chain analysis to reduce cost
Measuring and managing business performance
Measures of financial performance and strength
Investor behaviour: the risk and reward relationship
Return on investment (ROI): the ultimate measure of business performance
How profit margin and net asset turnover drive return on net assets
Why some companies are more profitable that others
Understanding competitive advantage: cost and differentiation advantage
Using a 'Pyramid of Ratios' to improve business performance
Using Critical Success Factors to develop Key Performance Indicator
Budgeting and forecasting methods
Using budgets to support strategy
Objectives and methods for effective budgets
Using budgets to monitor and manage business performance
Alternative approaches to budgeting
Developing and implementing Balanced Scorecards
Beyond Budgeting
Forecasting methods and techniques
Identifying key business drivers
Using rolling forecasts and 'what-if' models to aid decision-making
Location and Date: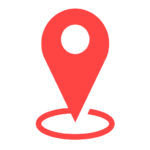 London |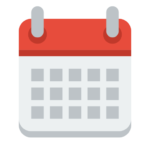 14 – 17 Mar 2022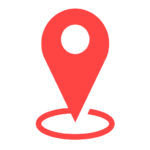 Cardiff |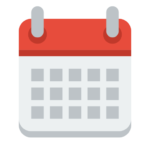 01 – 05 Aug 2022
EUPlatform reserves the right to alter dates, content, venue and trainer.
Course Fee:
Per Participant: £5375
Student Rate: £2665
Discount for group of 4 or more
---
Discount Plan and Refund:
Policies and Discounts
Group and Corporate Discounts:
We offer group and corporate discounts on many courses. These discounts are available for clients who want to maximize their return on investment.
Contact us for more Information
Individual Discounts:
We offer individual discounts on many courses for people who are self-sponsored and make their payment in full and upfront at the time of registration.
Contact us for more information.
4+1 Offer
For companies that want to maximize the return on their investment in training: Register 5 participants on the same course and dates and pay only for 4.
Registration Terms
Nominations to our public courses are to be processed by the client's HR/Training department except for self-nominations which are to be paid in advance using the "payment by self" option on the online registration form. A refund will be issued back to the client in the event of course cancellation or seat unavailability. Registration confirmation is subject to Platform's review of registration request and seat availability.
Cancellation Terms
If a confirmed registration is cancelled less than 5 calendar days prior to the course start date, a substitute participant may be nominated to attend the same course, or a 20% cancellation charge is applied.
Feedback and Complaints
EU Platform actively believes in continuous improvement. To this effect, EU Platform welcomes feedback related to its people, products or processes. If you have comments and/or suggestions which will ultimately help us improve in any way, please write to us on fe******@eu********.org and we commit to respond to you within 2 business days – at the most.
Course Features
Lectures

0

Quizzes

0

Duration

1 week

Skill level

All levels

Students

0

Assessments

Yes