Overview Course Outline  Location and Date  Fees  Register Now
Course Aims and Objectives
This course provides practical foundation level training that enables immediate and effective participation in big data and its principles and practices. It incorporates a preface to lifecycle of data analytics and big data for addressing challenges of business that influence big data. This training programme offers firm fundamentals in essential and advanced methods of analytics and introduction to big data analytics methodologies and techniques, including Hadoop and MapReduce. In addition, this course offers opportunities for participants to understand how these methods and tools may be applied to real world business challenges.
Course Methodology
This course is designed to highly interactive and knowledge based which includes group discussions, case studies analysis and participant presentation work. Participants will be encouraged to in exercises at the end of course session in order to test practicality of knowledge gained in this course.
Outcomes
Participants will develop the following understanding after successful completion of this course programme:
Comprehend big data principles & practices and show capacity to promptly take an interest and contribute as a member of data science on other analytics and big data projects of an organisation by:
Addressing big data analytics projects by deploying Data Analytics Lifecycle.
Re-addressing a organisational challenge from an analytics challenge perspective.
Application of suitable analytic strategies and instruments to examine big data, develop models of statistics, and explore insights that can prompt actionable outcomes.
Choosing suitable visualisations of data to unmistakably impart insights of analytic to analytic audiences and business sponsors alike.
Demonstrating ability to utilise tools such as: in-database analytics, Window and MADlib functions, R and RStudio and MapReduce/Hadoop.
Describe how competitive advantage can be developed using advanced analytics and how the role and skills of a big data analyst contrast from a conventional analyst of business.
Target Audience
Course is intended for individuals seeking to develop an understanding of big data science, including team managers of business intelligence, analytics, business leaders, database professionals, academics and general business experts seeking to take advantage of big data technology and add big data analytics to their skills.
Course Outline
The following modules are included in this course to achieve course objectives:
Introduction to Big Data Analytics
Big Data Overview
State of the Practice in Analytics
The Data Scientist
Big Data Analytics in Industry Verticals
Data Analytics Lifecycle
Discovery
Data Preparation
Model Planning
Model Building
Communicating Results
Operationalizing
Using R – Review of Basic Data Analytic Methods
Preface to R
Exploring and analyzing data
Statistics for Model Evaluation and Building
Advanced Analytics (Theory and Methods)
K Means Clustering
Rules Association
Linear and Logistics Regression
Decision Trees
Time Series and Text Analysis
Advanced Analytics (Technologies and Tools)
Unstructured Data analytics – Hadoop and MapReduce
Hadoop Ecosystem
SQL Essentials – In-database Analytics
Advanced MADlib and SQL for In-database Analytics
Location and Date: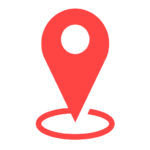 London |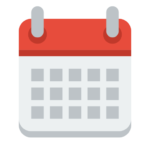 14 – 17 Mar 2022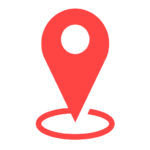 Cardiff |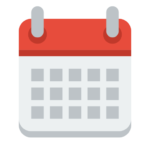 01 – 05 Aug 2022
EUPlatform reserves the right to alter dates, content, venue and trainer.
Course Fee:
Per Participant: £5375
Student Rate: £2665
Discount for group of 4 or more
---
Discount Plan and Refund:
Policies and Discounts
Group and Corporate Discounts:
We offer group and corporate discounts on many courses. These discounts are available for clients who want to maximize their return on investment.
Contact us for more Information
Individual Discounts:
We offer individual discounts on many courses for people who are self-sponsored and make their payment in full and upfront at the time of registration.
Contact us for more information.
4+1 Offer
For companies that want to maximize the return on their investment in training: Register 5 participants on the same course and dates and pay only for 4.
Registration Terms
Nominations to our public courses are to be processed by the client's HR/Training department except for self-nominations which are to be paid in advance using the "payment by self" option on the online registration form. A refund will be issued back to the client in the event of course cancellation or seat unavailability. Registration confirmation is subject to Platform's review of registration request and seat availability.
Cancellation Terms
If a confirmed registration is cancelled less than 5 calendar days prior to the course start date, a substitute participant may be nominated to attend the same course, or a 20% cancellation charge is applied.
Feedback and Complaints
EU Platform actively believes in continuous improvement. To this effect, EU Platform welcomes feedback related to its people, products or processes. If you have comments and/or suggestions which will ultimately help us improve in any way, please write to us on fe******@eu********.org and we commit to respond to you within 2 business days – at the most.
Course Features
Lectures

0

Quizzes

0

Duration

1 week

Skill level

All levels

Students

0

Assessments

Yes