Overview Course Outline  Location and Date  Fees  Register Now
Course Aims and Objectives
Modern day web framework and present day applications get further developed, security must keep on improving. Nonetheless, a large number of organisations depend on obsolete safety efforts to battle current threats and information breaches. The course offer insight into the cloud security, outlines the ins and outs of cloud security and its principles and applications. Also, it provides participants with in-depth understanding of how an organization can protect itself in a cloud-based environment.
Course Methodology
This course is designed to highly interactive and knowledge based which includes group discussions, case studies analysis and participant presentation work. Participants will be encouraged to in exercises at the end of course session in order to test practicality of knowledge gained in this course.
Outcomes
Participants will develop the following capacities after successfully completing this course programme:
Recognise the evolution of cloud computing and cloud security.
Understand how to secure the cloud in an organization.
Demonstrate how the regulatory landscape in the cloud can be aligned with organizational strategy.
Develop ways to build an effective cybersecurity team and leverage automation in the cloud.
Forecast coming trends in cloud security.
Recognize best practice and principles for securing the cloud.
Target Audience
This course is intended for information technology leaders, decision makers along with risk analysts, strategic planners, administrators, software and business developers, and project managers. Considering the course subject, it is recommended that participants have basic technical maturity of computing knowledge.
Course Outline
This course will be delivered using the following 7 key modules of Cloud computing and security:
Understanding the Public Cloud
Network Security and Administration – Past, Present and Future
Key differences between legacy computing networks and cloud computing include Legacy Computing & Cloud-Based Computing.
Understanding Cloud Security
Benefits of Cloud Systems and Security
Streamlined and centralized tools
Multiple levels of security
Real-time updates
Dynamic resizing
Making sweeping changes with ease
Automated security controls and tests
Set and forget' security protocols
Incorporate legacy principles when you need them
Principles of Effective Cloud Security

Minimalism and Primitives¥ Strong Design
In-Depth Understanding and Solutions
Leveraging Automation
Simplicity for Scalability
Default Deny and Minimizing Attack Surface
Ensure Your Encryption
Continuous Compliance
Ease of audit evidence gathering and report generation
Real-time identification of exceptions and remediation
Agile reaction to changes in regulatory standards
Continuous improvement
Location and Date: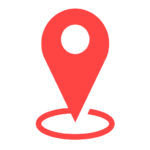 London |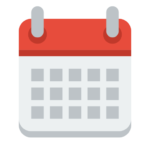 14 – 17 Mar 2022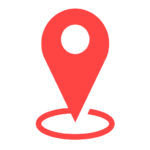 Cardiff |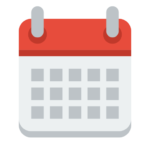 01 – 05 Aug 2022
EUPlatform reserves the right to alter dates, content, venue and trainer.
Course Fee:
Per Participant: £5375
Student Rate: £2665
Discount for group of 4 or more
---
Discount Plan and Refund:
Policies and Discounts
Group and Corporate Discounts:
We offer group and corporate discounts on many courses. These discounts are available for clients who want to maximize their return on investment.
Contact us for more Information
Individual Discounts:
We offer individual discounts on many courses for people who are self-sponsored and make their payment in full and upfront at the time of registration.
Contact us for more information.
4+1 Offer
For companies that want to maximize the return on their investment in training: Register 5 participants on the same course and dates and pay only for 4.
Registration Terms
Nominations to our public courses are to be processed by the client's HR/Training department except for self-nominations which are to be paid in advance using the "payment by self" option on the online registration form. A refund will be issued back to the client in the event of course cancellation or seat unavailability. Registration confirmation is subject to Platform's review of registration request and seat availability.
Cancellation Terms
If a confirmed registration is cancelled less than 5 calendar days prior to the course start date, a substitute participant may be nominated to attend the same course, or a 20% cancellation charge is applied.
Feedback and Complaints
EU Platform actively believes in continuous improvement. To this effect, EU Platform welcomes feedback related to its people, products or processes. If you have comments and/or suggestions which will ultimately help us improve in any way, please write to us on fe******@eu********.org and we commit to respond to you within 2 business days – at the most.
Course Features
Lectures

0

Quizzes

0

Duration

1 week

Skill level

All levels

Students

0

Assessments

Yes