Overview Course Outline  Location and Date  Fees  Register Now
Course Aims and Objectives
Present day organizations rely almost wholly on computer frameworks for data storage, reaching clients and performing different tasks such as marketing, research and strategic planning.  This implies that the financial achievement of any organization and its overall business objectives will depend upon the wellbeing of its computer framework.  The aim of this course is to assist in understanding online security & modern cyber threats and adopting physical measures and policies to protect this vital business asset.  The participants will learn how to recognise harmful threats and mitigating the risk.  The course will outline members online wellbeing with regards to the more extensive world, presenting ideas like malware, infections, trojans, online security, cryptography, fraud and internet hazard and related risk management.
Course Methodology
This course utilises programmed delivery via in class presentations, interactive video case study analysis, group discussion along with interactive exercises to allow application of classroom knowledge into practical situations.
Outcomes
At successful completion of this course programme, participants will be able to:
Explain essential cyber/digital security phrasing; have abilities for staying up with the latest on cyber security issues; and have the capacity to distinguish data resources.
Describe essential validation instruments; have abilities to improve their secret key security; and know about elective confirmation techniques.
Identify primary malware types; consciousness of various malware engendering techniques; and abilities for counteracting malware diseases.
Identify fundamental malware types; consciousness of various malware spread techniques; and abilities for forestalling malware diseases.
Describe cryptography phrasing; have the capacity to utilize cryptography for email; know about uses of cryptography.
Demonstrate comprehension of firewalls, virtual private systems and system interruption discovery and avoidance technologies.
Describe legal and regulatory issues related to cyber security; and how to recuperate from security disappointments.
Apply essential cyber hazard examination and management methods.
Target Audience
The participants do not need to have any prior knowledge of cyber security and therefore anyone seeking knowledge about online/digital security can attend this course programme.
Course Outline 
This course will be delivered using the following key modules of cyber security:
Cyber security: Evolution and future trends.
Threat landscape: terminology, cyber security threats, keeping up to date
Authentication: access control, passwords, two-factor authentication
Malware: types of malware, attack vectors, preventing infection
Networking and communications: fundamentals, security challenges, standards
Cryptography: symmetric and asymmetric cryptography, applications
Network security: firewalls, virtual private networks, intrusion detection / prevention
When defences fail: cyber security laws, recovering from attacks
Managing security risks: risk analysis and management
Location and Date: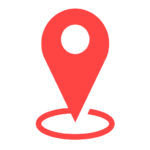 London |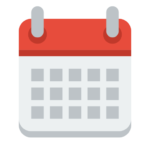 14 – 17 Mar 2022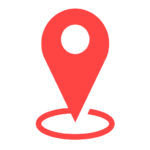 Cardiff |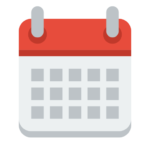 01 – 05 Aug 2022
EUPlatform reserves the right to alter dates, content, venue and trainer.
Course Fee:
Per Participant: £5375
Student Rate: £2665
Discount for group of 4 or more
---
Discount Plan and Refund:
Policies and Discounts
Group and Corporate Discounts:
We offer group and corporate discounts on many courses. These discounts are available for clients who want to maximize their return on investment.
Contact us for more Information
Individual Discounts:
We offer individual discounts on many courses for people who are self-sponsored and make their payment in full and upfront at the time of registration.
Contact us for more information.
4+1 Offer
For companies that want to maximize the return on their investment in training: Register 5 participants on the same course and dates and pay only for 4.
Registration Terms
Nominations to our public courses are to be processed by the client's HR/Training department except for self-nominations which are to be paid in advance using the "payment by self" option on the online registration form. A refund will be issued back to the client in the event of course cancellation or seat unavailability. Registration confirmation is subject to Platform's review of registration request and seat availability.
Cancellation Terms
If a confirmed registration is cancelled less than 5 calendar days prior to the course start date, a substitute participant may be nominated to attend the same course, or a 20% cancellation charge is applied.
Feedback and Complaints
EU Platform actively believes in continuous improvement. To this effect, EU Platform welcomes feedback related to its people, products or processes. If you have comments and/or suggestions which will ultimately help us improve in any way, please write to us on fe******@eu********.org and we commit to respond to you within 2 business days – at the most.
Course Features
Lectures

0

Quizzes

0

Duration

1 week

Skill level

All levels

Students

0

Assessments

Yes