Overview Course Outline  Location and Date  Fees  Register Now
Course Aims and Objectives
According to WHO report (2018), the balance between nutrition and diet helps in understanding and encouraging correct nutritional standards and practice for an individual which helps them to stay fit, healthy and increase their mortality rate. Individuals with knowledge of correct diet are able to translate the benefits of nutrition which helps in fighting diseases and improves the immune system. The main aim of this training course is to impart diet and nutrition knowledge to participants for promotion of good health and improving their career prospects as dieticians and nutritionist who can make difference to peoples lives by treating various physical deficiencies by planning their diet and nutrition.
Course Methodology
This training program based on Diet and Nutrition is designed as an interactive program to impart knowledge about healthy eating to passionate participants who aims to improve their lives, become future health advisors or dieticians.  Along with classroom based learning, this course utilises online knowledge test with visual representation and case studies discussion about impact of nutrition over diet and vice versa.  Participants will participate in role play and group discussion and develop meal plans, nutrition charts and diet planning.
Outcomes
After successful completion of this course program, participants will be able to:
Develop understanding and describe basic human anatomy, physiology and digestion process.
Appreciate the significance of carbs, proteins, vitamins, fats, water, vegetables and minerals for improving health and immunity to diseases.
Understand the importance of healthy eating and weight management based on BMI.
Assess and develop diet plans and explain its benefits.
Demonstrate ability to appreciate the importance and correlation between regular exercise, healthy eating and healthy metabolism.
Describe food allergies, intolerances and its prevention.
Discuss and understand various health deficiencies and disorders due to lack of correct diet and nutrition awareness and its prevention.
Target Audience
The intended audience for this course are health care workers, healthy food industry staff and general enthusiasts who want to enhance their knowledge about diet and nutrition.  Also, it is aimed at individuals who want to become future health advisors, dieticians nutritionist or personal trainers in gym.
Course Outline
This course on Diet and Nutrition will be delivered using the following 10 key modules:
Fundamentals of Diet and Nutrition
Importance of diet planning and Detoxification
Cycle of human digestive system, food process and healthy discharge
Good weight loss and nutrition supplement
Obesity – Counselling and planning a long term healthy diet plan with correct nutrition
Importance of relation between healthy food and energy levels
Human body deficiency, disorder and preventive measures/treatment with correct diet and nutrition
Evaluating correct nutritional needs – Creating plans
Understanding importance of Vitamins, water, protein, minerals, Carbs and fats – Balance intake
Improving counselling skills for imparting convincing diet and nutrition knowledge to client
Location and Date: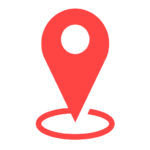 London |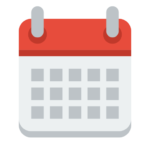 13 – 17 Nov 2023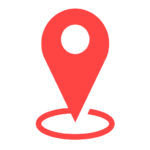 Cardiff |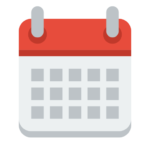 18 – 22 Dec 2023
EUPlatform reserves the right to alter dates, content, venue and trainer.
Course Fee:
Per Participant: £3860
Student Rate: £2895
Discount for group of 5 or more
---
Discount Plan and Refund:
Policies and Discounts
Group and Corporate Discounts:
We offer group and corporate discounts on many courses. These discounts are available for clients who want to maximize their return on investment.
Contact us for more Information
Individual Discounts:
We offer individual discounts on many courses for people who are self-sponsored and make their payment in full and upfront at the time of registration.
Contact us for more information.
4+1 Offer
For companies that want to maximize the return on their investment in training: Register 5 participants on the same course and dates and pay only for 4.
Registration Terms
Nominations to our public courses are to be processed by the client's HR/Training department except for self-nominations which are to be paid in advance using the "payment by self" option on the online registration form. A refund will be issued back to the client in the event of course cancellation or seat unavailability. Registration confirmation is subject to Platform's review of registration request and seat availability.
Cancellation Terms
If a confirmed registration is cancelled less than 5 calendar days prior to the course start date, a substitute participant may be nominated to attend the same course, or a 20% cancellation charge is applied.
Feedback and Complaints
EU Platform actively believes in continuous improvement. To this effect, EU Platform welcomes feedback related to its people, products or processes. If you have comments and/or suggestions which will ultimately help us improve in any way, please write to us on fe******@eu********.org and we commit to respond to you within 2 business days – at the most.
Course Features
Lectures

0

Quizzes

0

Duration

1 week

Skill level

All levels

Students

0

Assessments

Yes