Overview Course Outline  Location and Date  Fees  Register Now
Course Aims and Objectives
This course is designed to prepare individuals to meet the growing demand for investigative, leadership, and executive skill in evaluating and managing complex cybersecurity incidents and threats.  It give course participants skillsets to decide if a cyber network has been compromised or attacked, and master firm strategies to recognize, safeguard, examine, and present proof for lawful indictment, managerial procedures, and business purposes.  In this programme, participants can create analytical critical thinking aptitudes, add to essential group deliverables, break down complex information situations, analyze advanced cyber media for evidentiary procedures, and compose definite computerized measurable examination reports.  The connected learning and aptitudes procured in this course can support government, business, and law requirement associations in distinguishing information breaks, relieving digital assaults, and recognizing culprits, and assessing proof of computerized cyber crime.
Course Methodology
The whole programme workshop will be driven by hands-on activities and contextual analyses to guarantee that all aspects have a genuine situation based methodology.
Outcomes
At the end of this course, participant will be able to address the key questions of:
In case of cyber based crime situation, what should one do?
Which tools, methods or cyber skill techniques are most apt to gather the required evidences and clues for legal prosecution?
Practical hands on demonstration of cyber forensics tool – Encase (or similar)
Target Audience
The intended audience of this course can be auditors, financial fraud examiners, IT managers, professionals seeking a career in computer forensics and cyber crime investigations or industry experts and security and network administrators.
Course Outline 
This course will be conveyed utilizing the accompanying key modules of advanced crime scene investigation and digital examinations:
Introduction to advanced crime scene investigation and digital examinations
Designing strategies at a presumed wrongdoing scene to guarantee that the computerized proof got isn't debased
Forensic examination and vindictive paired investigation
Conducting hands-on criminological hunts to distinguish interruption strategies
Employing thorough strategies to empower scientific outcomes that can withstand examination in an official courtroom
Explaining the activity of advanced segment
Seizing, imaging, deconstructing, and breaking down advanced media for proof
Preparing expert reports
Presenting computerized crime scene investigation results in a courtroom as a specialist witness
Forensics test – Case examine investigation
Location and Date: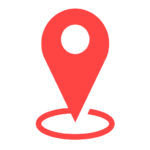 London |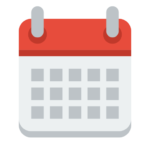 14 – 17 Mar 2022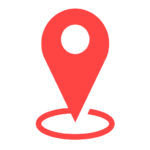 Cardiff |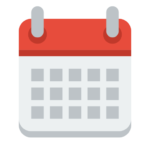 01 – 05 Aug 2022
EUPlatform reserves the right to alter dates, content, venue and trainer.
Course Fee:
Per Participant: £5375
Student Rate: £2665
Discount for group of 4 or more
---
Discount Plan and Refund:
Policies and Discounts
Group and Corporate Discounts:
We offer group and corporate discounts on many courses. These discounts are available for clients who want to maximize their return on investment.
Contact us for more Information
Individual Discounts:
We offer individual discounts on many courses for people who are self-sponsored and make their payment in full and upfront at the time of registration.
Contact us for more information.
4+1 Offer
For companies that want to maximize the return on their investment in training: Register 5 participants on the same course and dates and pay only for 4.
Registration Terms
Nominations to our public courses are to be processed by the client's HR/Training department except for self-nominations which are to be paid in advance using the "payment by self" option on the online registration form. A refund will be issued back to the client in the event of course cancellation or seat unavailability. Registration confirmation is subject to Platform's review of registration request and seat availability.
Cancellation Terms
If a confirmed registration is cancelled less than 5 calendar days prior to the course start date, a substitute participant may be nominated to attend the same course, or a 20% cancellation charge is applied.
Feedback and Complaints
EU Platform actively believes in continuous improvement. To this effect, EU Platform welcomes feedback related to its people, products or processes. If you have comments and/or suggestions which will ultimately help us improve in any way, please write to us on fe******@eu********.org and we commit to respond to you within 2 business days – at the most.
Course Features
Lectures

0

Quizzes

0

Duration

1 week

Skill level

All levels

Students

0

Assessments

Yes