Overview Course Outline  Location and Date  Fees  Register Now
Course Aims and Objectives
Budgeting is more than mere vague oversight. Budgeting should deliver the corporate strategy, add shareholder value and lead to a well-run business for the benefit of all involved in it. Effective budgeting leads to real control i.e. effective day-to-day operational control and more. This course demonstrates what proper budgeting and operational control can do. It aims to show that:
Budgets can and must deliver value
Budgets should be tied to corporate strategy
Cultural harmony – method / reports / people are vital
Having clear objectives and deliverables is a must
Report and feedback leading to action will deliver
Course Methodology
This course uses a mix of interactive techniques, such as classroom based presentations, group discussion, case studies analysis and group exercises aimed at application of budgeting and cost control knowledge as acquired throughout the course. However, it is recommended that for maximum benefit, this programme to be tailored to incorporate individual organisation's internal budgeting and control systems. To allow time for these to be covered, and for the learning to be reinforced with practical exercises and trainer-facilitated discussions.
Outcomes
At the end of this course, participants will be able to:
Appreciate the importance of the budgeting process
Learn the importance of linking an organization's budget with its strategic plan.
Take ownership of budget and cost control decisions.
Use it as a daily working tool and not an annual exercise to help run their part of the operation.
Improve their reporting against budget.
Ensure their delivery against budget and improve overall organisational cost control and management.
Target Audience
All executives, managers, accountants, engineers and other staff who need to:
Review or learn the concepts and measures used to budget and control operations;
Develop their organisational and personal process of budgeting and control;
Focus themselves and other members of the team on the issues which must be managed to ensure proper budgeting and operational control.
Course Outline
This course is covered in 6 major learning modules which are as follows:
Objectives of budgets
Understanding budget process and Stages
Forecasting and its objectives (Planning and Implementation)
Budget and Cost Control focus
Choosing objectives
Links with corporate strategy and resource management
Cost control
Budget – tool and its control process
Characteristics of an effective control system
Responsibility reporting
Variance analysis: identifying the components of variance and taking the corrective action
Traditional budgeting and control
Benefits and drawbacks
Control and feedback
 Reporting
Advanced budgeting and control
Understanding the business process
Taking out costs
Cost awareness
 ZBB
Reports
Reports for action
The purpose of a report and content (deliverable and feedback)
Location and Date: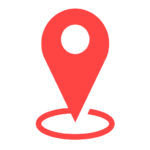 London |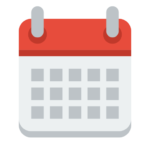 14 – 17 Mar 2022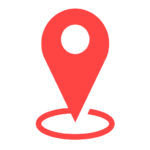 Cardiff |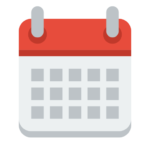 01 – 05 Aug 2022
EUPlatform reserves the right to alter dates, content, venue and trainer.
Course Fee:
Per Participant: £5375
Student Rate: £2665
Discount for group of 4 or more

---
Discount Plan and Refund:
Policies and Discounts
Group and Corporate Discounts:
We offer group and corporate discounts on many courses. These discounts are available for clients who want to maximize their return on investment.
Contact us for more Information
Individual Discounts:
We offer individual discounts on many courses for people who are self-sponsored and make their payment in full and upfront at the time of registration.
Contact us for more information.
4+1 Offer
For companies that want to maximize the return on their investment in training: Register 5 participants on the same course and dates and pay only for 4.
Registration Terms
Nominations to our public courses are to be processed by the client's HR/Training department except for self-nominations which are to be paid in advance using the "payment by self" option on the online registration form. A refund will be issued back to the client in the event of course cancellation or seat unavailability. Registration confirmation is subject to Platform's review of registration request and seat availability.
Cancellation Terms
If a confirmed registration is cancelled less than 5 calendar days prior to the course start date, a substitute participant may be nominated to attend the same course, or a 20% cancellation charge is applied.
Feedback and Complaints
EU Platform actively believes in continuous improvement. To this effect, EU Platform welcomes feedback related to its people, products or processes. If you have comments and/or suggestions which will ultimately help us improve in any way, please write to us on fe******@eu********.org and we commit to respond to you within 2 business days – at the most.
Course Features
Lectures

0

Quizzes

0

Duration

1 week

Skill level

All levels

Students

0

Assessments

Yes