Overview Course Outline  Location and Date  Fees  Register Now
Course Aims and Objectives
Employee engagement cannot be simply termed as a human resources issue; it is basically an organisational challenge consistently faced by contemporary organisations.  As indicated by Gallup International survey just 29% of employees are occupied/engaged with their roles/duties, whereas 55% are found to be disengaged, and 16% are effectively withdrawn. Therefore, engagement of employee and their retention turns into a high priority concern for present day organisations who need to not only compete in the market but also increase their market share and accomplish higher levels of profitability. The principle aim of this course is to empower course participants to learn and comprehend what worker commitment or employee engagement is about, plan suitable reviews to gauge it, and above all design and execute effective engagement activities that will impact overall performance and productivity of businesses.
Course Methodology
This course uses a mix of interactive techniques such as lectures, case analysis, discussions, group activities, sharing experiences as well as short films about organizations that have managed to boost their employee engagement rates.
Outcomes
On completion of the programme, the participant will be able to:
Analyse the concept of employee engagement, intrinsically and also as an instrument for facilitating high-level business purposes.
Explain the connections between employee engagement, managerial leadership, strategic aspirations and HR strategies.
Explore the critical contribution of employee engagement as a route to strategic and competitive excellence within a high performance working environment.
Design and undertake an analysis of the relationships between levels of employee engagement and organisational performance.
Evaluate levels of employee engagement within organisations, functions and business units and recommend and implement programmes to achieve employee engagement.
Target Audience
This programme is suitable for HR practitioners with responsibility for HR decision-making, employee engagement and organisational design, who are looking to develop specific knowledge and skills in the area of employee engagement.
Course Outline
To achieve course objectives, this programme will focus on the following 3 key modules:
Evolution and Future – Employee Engagement (EEG)
The concept of employee engagement
Behaviours and evidential signs
Connections between EEG managerial leadership and strategic aspirations
Implications for HRM connections between engagement and HR strategies
EEG and Organizational Strategy
Contribution and role of EEG towards competitive, strategic and reputational excellence
The relationships between levels of EEG and organisational excellence
High performance principles and working practices
Measuring levels of EEG
Justifying the case for promoting EEG
Gaining support and overcoming resistance – drivers and barriers
EEG and Performance & ROI
Alternative methods for measuring engagement levels
Enhancing, embedding and retrieving levels of engagement
Giving Feedback
Location and Date: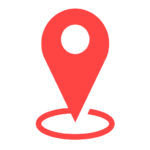 London |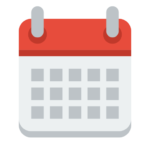 14 – 17 Mar 2022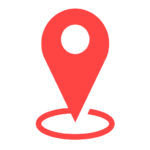 Cardiff |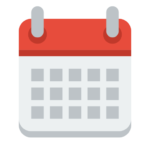 01 – 05 Aug 2022
EUPlatform reserves the right to alter dates, content, venue and trainer.
Course Fee:
Per Participant: £5375
Student Rate: £2665
Discount for group of 4 or more

---
Discount Plan and Refund:
Policies and Discounts
Group and Corporate Discounts:
We offer group and corporate discounts on many courses. These discounts are available for clients who want to maximize their return on investment.
Contact us for more Information
Individual Discounts:
We offer individual discounts on many courses for people who are self-sponsored and make their payment in full and upfront at the time of registration.
Contact us for more information.
4+1 Offer
For companies that want to maximize the return on their investment in training: Register 5 participants on the same course and dates and pay only for 4.
Registration Terms
Nominations to our public courses are to be processed by the client's HR/Training department except for self-nominations which are to be paid in advance using the "payment by self" option on the online registration form. A refund will be issued back to the client in the event of course cancellation or seat unavailability. Registration confirmation is subject to Platform's review of registration request and seat availability.
Cancellation Terms
If a confirmed registration is cancelled less than 5 calendar days prior to the course start date, a substitute participant may be nominated to attend the same course, or a 20% cancellation charge is applied.
Feedback and Complaints
EU Platform actively believes in continuous improvement. To this effect, EU Platform welcomes feedback related to its people, products or processes. If you have comments and/or suggestions which will ultimately help us improve in any way, please write to us on fe******@eu********.org and we commit to respond to you within 2 business days – at the most.
Course Features
Lectures

0

Quizzes

0

Duration

1 week

Skill level

All levels

Students

0

Assessments

Yes