Overview Course Outline  Location and Date  Fees  Register Now
Course Aims and Objectives
Academic teachers face variety of challenges during their initial years of teaching thereby determining the quality of their teaching, sustainability and their students performance. Therefore, it is essential that beginner teacher are mentored and coached along with guidance for their personal and professional development. The main aim of this course is to provide an insight into the current coaching and mentoring practices available for beginner educational teachers and general staff. Also, it aims to improve mentoring and coaching skills of mentors and coaches based on the principles of KC model underpinning Learning for Life principles of Theory of Adult Learning.
Course Methodology
The main modes of learning in this course include in-class presentation, case study analysis, group discussion, role plays, peer learning and group presentation. Also, participants will be encouraged to prepare a mock mentoring and coaching project among groups applying learned skills and knowledge.
Outcomes
After successfully completing this course on Essential coaching and mentoring skills, participants will be able to:
Recognize and explain the key characteristics of coaching and mentoring for beginner teachers and general academic staff.
Apply knowledge for describing the Kansas Coaching Model (2007) and the respective training needs for coaching and mentoring skills for new teacher mentors based on this model.
Discuss and relate areas of training which beginner/new teacher mentors require for improving their coaching and mentoring skills.
Demonstrate how educational institute can offer support for beginner/new teacher mentors need for improving coaching and mentoring practices.
Target Audience
This course is aimed at educational institutions principals, administrators, board members, beginner and senior teaching staff, departmental heads and general academics. Also, this training program can help educational professionals and general industry experts to evolve into a coach/mentor role who are aiming to progress in their educational management roles.
Course Outline
This course will be covered in the following 5 key learning modules of Essential Coaching and Mentoring Skills.
Understanding keywords
Coaching
Mentoring
Beginner/New teacher
Kansas Coaching Model
Needs & Challenges – Beginner teacher/staff
Classroom management
Student motivation
Student learning
Assessment of student progress
Understanding school culture, resources and goals
Difficult course assignments
Vague goals
Conflicting or unclear role
Current mentoring/coaching – Gaps in practices
Complex transition procedure from trainee to classroom teacher according to Ofsted report (2017).
No authentic research on the effectiveness of mentoring for beginner teachers.
Understanding Kansas Coaching Model
Teacher/Academic staff enrolment
Collaborative planning
Lesson Modeling
Post-conference – Directed by teacher
Lesson observation
Collaborative data exploration
Lifelong/Continued support
Understanding need for mentoring/coaching skills
Understanding teacher/academic staff induction.
Developing rapport and trust.
Effective classroom management and result based quality teaching.
Adult/lifelong learning.
Teacher personal and professional development.
Observational, Problem solving and Interpersonal skills.
Customized training.
Time management and excellent planning skills.
Location and Date: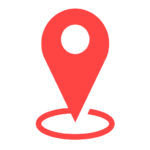 London |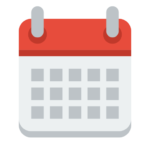 25 – 29 Sept 2023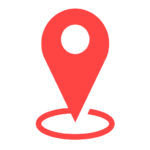 Cardiff |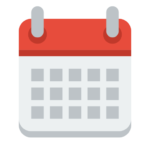 11 – 15 Dec 2023
EUPlatform reserves the right to alter dates, content, venue and trainer.
Course Fee:
Per Participant: £3860
Student Rate: £2895
Discount for group of 5 or more
---
Discount Plan and Refund:
Policies and Discounts
Group and Corporate Discounts:
We offer group and corporate discounts on many courses. These discounts are available for clients who want to maximize their return on investment.
Contact us for more Information
Individual Discounts:
We offer individual discounts on many courses for people who are self-sponsored and make their payment in full and upfront at the time of registration.
Contact us for more information.
4+1 Offer
For companies that want to maximize the return on their investment in training: Register 5 participants on the same course and dates and pay only for 4.
Registration Terms
Nominations to our public courses are to be processed by the client's HR/Training department except for self-nominations which are to be paid in advance using the "payment by self" option on the online registration form. A refund will be issued back to the client in the event of course cancellation or seat unavailability. Registration confirmation is subject to Platform's review of registration request and seat availability.
Cancellation Terms
If a confirmed registration is cancelled less than 5 calendar days prior to the course start date, a substitute participant may be nominated to attend the same course, or a 20% cancellation charge is applied.
Feedback and Complaints
EU Platform actively believes in continuous improvement. To this effect, EU Platform welcomes feedback related to its people, products or processes. If you have comments and/or suggestions which will ultimately help us improve in any way, please write to us on fe******@eu********.org and we commit to respond to you within 2 business days – at the most.
Course Features
Lectures

0

Quizzes

0

Duration

1 week

Skill level

All levels

Students

0

Assessments

Yes