Overview Course Outline  Location and Date  Fees  Register Now
Course Aims and Objectives
This course is offered as a roadmap to understanding the fundamental concepts and knowledge participants need to succeed in the world of internal audit. During this course programme, participants will develop understanding and learn regarding the expert norms, frameworks, and capabilities needed to become efficient in their role, and also about the diverse career opportunities available to them in the field of auditor. This training course acquaints new Internal Auditors with their job and duties. The job of the Internal Audit office is investigated inside the more extensive setting of affirmation arrangement, by underscoring the profession's present difficulties and checking on a portion of the defining moments that have prompted the present accentuation on auditing and assurance.
Course Methodology
The complete preparing encourages the essential tools and systems important to do auditing assignments together with acknowledged best practice standards and gives a comfortable and safe environment in which to rehearse with explicitly structured activities and contextual investigations.  
Outcomes
On course completion, all participants will be better prepared to:
Make choices inside the internal audit section
Able to apply required standards in order to conduct professional Internal Audit
Apply interview strategies and interpersonal skills
Analyse risk-based internal auditing and risk assessment strategies
Apply the necessary methods and techniques in order to conduct a professional audit programme
Target Audience
If anyone is new to internal auditing and looking for a solid foundation to enter the Auditing profession, this course is the perfect first step to become proficient in the new auditor role. In general, this essential auditing training course is suitable for Internal, financial, operational and information technology auditors and information security professionals.
Course Outline 
The essentials of internal audit training course are designed to cover the following 15 main learning modules:
An introduction to internal auditing in modern industries
The internal audit governance framework
Organizational independence of the internal audit activity
Understanding the role of the internal auditor
Required skills, knowledge, competencies for performing activities of internal audit
Understanding audit model: audit work and its performance review
Internal control
Communications of Audit
Documenting and evaluating internal controls
Audit programme development
Fieldwork applications and techniques
Developing audit findings
Creating audit report
Compliance issues, violations and ethics
Closing audit assignment
Location and Date: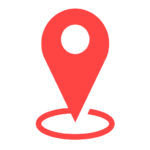 London |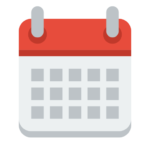 14 – 17 Mar 2022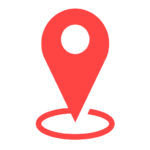 Cardiff |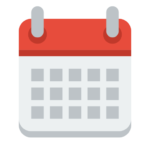 01 – 05 Aug 2022
EUPlatform reserves the right to alter dates, content, venue and trainer.
Course Fee:
Per Participant: £5375
Student Rate: £2665
Discount for group of 4 or more
---
Discount Plan and Refund:
Policies and Discounts
Group and Corporate Discounts:
We offer group and corporate discounts on many courses. These discounts are available for clients who want to maximize their return on investment.
Contact us for more Information
Individual Discounts:
We offer individual discounts on many courses for people who are self-sponsored and make their payment in full and upfront at the time of registration.
Contact us for more information.
4+1 Offer
For companies that want to maximize the return on their investment in training: Register 5 participants on the same course and dates and pay only for 4.
Registration Terms
Nominations to our public courses are to be processed by the client's HR/Training department except for self-nominations which are to be paid in advance using the "payment by self" option on the online registration form. A refund will be issued back to the client in the event of course cancellation or seat unavailability. Registration confirmation is subject to Platform's review of registration request and seat availability.
Cancellation Terms
If a confirmed registration is cancelled less than 5 calendar days prior to the course start date, a substitute participant may be nominated to attend the same course, or a 20% cancellation charge is applied.
Feedback and Complaints
EU Platform actively believes in continuous improvement. To this effect, EU Platform welcomes feedback related to its people, products or processes. If you have comments and/or suggestions which will ultimately help us improve in any way, please write to us on fe******@eu********.org and we commit to respond to you within 2 business days – at the most.
Course Features
Lectures

0

Quizzes

0

Duration

1 week

Skill level

All levels

Students

0

Assessments

Yes