Overview Course Outline  Location and Date  Fees  Register Now
Course Aims and Objectives
Planning for the future is one of the key aspects of organizational management and is critical to the success of all businesses, irrespective of their size. This technique is called forecasting, and it includes estimating important factors, such as sales volumes, expenses, investment and profit, that could influence outcomes for a business. In this hands-on course, participants will delve into the critical components of forecasting and build forecasts that help power the operations, finance, production, and planning functions in an organization. The main aim of this course it to empower the participants in mastering the key tools and techniques to create forecasts and learn to translate and appraise the forecasts of others. In addition, it will help them to understand how to interpret the meaning of any forecast, whether their own company or that of the competition.
Course Methodology
This financial forecasting course is designed to be delivered in a mixture of presentation and interactive & participative session allowing the participants to develop understanding of and the practical ability to use the key financial forecasting methodologies and techniques to improve their financial forecasting and decision making. The programme uses a combination of participative lectures, discussion, case studies and problem solving to ensure that participants learn and develop the confidence to use the various principles and techniques of financial forecasting.
Outcomes
At the end of this course programme, the participant will be able to:
Gather the basic facts necessary to start building a financial forecast.
Learn limitations i.e. what forecasts can and cannot do.
Choose the proper forecasting technique given available data and forecast goals.
Critique and interpret forecasts and their implications.
Utilize powerful Microsoft Excel tools (with uses transferable to other disciplines).
Master and use regression tools to make better forecasts.
Use Microsoft Excel tools to present forecast data to executive management.
Target Audience
Any financial professional who needs to create, maintain, and improve the forecasting process at his or her company, as well as professionals in any function who must interpret, analyze, and make decisions based on forecasts created by others. It is recommended that participants have basic level of accounting knowledge and Microsoft Excel software skills. Also, whether course participants are new or seasoned in forecasting and in need of a briskly paced refresher, this course will help them to see into and plan their company's future.
Course Outline
This course is covered in 12 key learning modules as listed below:
Introduction to business forecasting
Basic statistical techniques
Forecasting techniques and methods
3.1 Qualitative Techniques of Financial Forecasting
Executive Opinions
Reference Class Forecasting
Delphi Technique
Sales Force Polling
Consumer Surveys
Scenario Writing
3.2 Measuring and managing business performance
Proforma Financial Statements
Time-Series Forecasting
Cause-Effect Method
Getting started: Making underlying assumptions
Identifying data patterns: Exploratory analysis concepts
Time series and their components
The use of Excel® as your forecasting tool
Forecasting performance measurements
Simple and multivariate linear regression
Summarizing and displaying data in Microsoft Excel
New directions in financial forecasting
Predicting future performance by aiding decision makers.
Location and Date: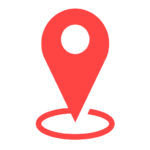 London |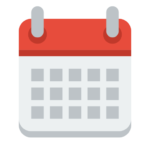 14 – 17 Mar 2022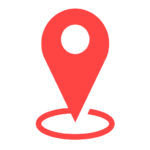 Cardiff |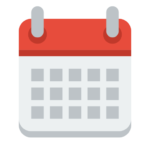 01 – 05 Aug 2022
EUPlatform reserves the right to alter dates, content, venue and trainer.
Course Fee:
Per Participant: £5375
Student Rate: £2665
Discount for group of 4 or more
---
Discount Plan and Refund:
Policies and Discounts
Group and Corporate Discounts:
We offer group and corporate discounts on many courses. These discounts are available for clients who want to maximize their return on investment.
Contact us for more Information
Individual Discounts:
We offer individual discounts on many courses for people who are self-sponsored and make their payment in full and upfront at the time of registration.
Contact us for more information.
4+1 Offer
For companies that want to maximize the return on their investment in training: Register 5 participants on the same course and dates and pay only for 4.
Registration Terms
Nominations to our public courses are to be processed by the client's HR/Training department except for self-nominations which are to be paid in advance using the "payment by self" option on the online registration form. A refund will be issued back to the client in the event of course cancellation or seat unavailability. Registration confirmation is subject to Platform's review of registration request and seat availability.
Cancellation Terms
If a confirmed registration is cancelled less than 5 calendar days prior to the course start date, a substitute participant may be nominated to attend the same course, or a 20% cancellation charge is applied.
Feedback and Complaints
EU Platform actively believes in continuous improvement. To this effect, EU Platform welcomes feedback related to its people, products or processes. If you have comments and/or suggestions which will ultimately help us improve in any way, please write to us on fe******@eu********.org and we commit to respond to you within 2 business days – at the most.
Course Features
Lectures

0

Quizzes

0

Duration

1 week

Skill level

All levels

Students

0

Assessments

Yes