Overview Course Outline  Location and Date  Fees  Register Now
Course Aims and Objectives
This financial management course is intended for participants who want to increase their familiarity with the practical applications of financial management.  The course aims to provide learners with an opportunity to acquire a high level of expertise in central areas of financial management of an organization, covering topics such as firm valuation, financing, investments, budgeting as well as risk management.  The main aim of this course is to provide participants with high level of financial management understanding which can be implemented to gain an increase in their organizational value and helps them to use this information for business strategy analysis, performance evaluation and investment decisions.
Course Methodology
This course is designed to offer financial management knowledge and skills by means of presentation, literature review i.e. text book and research articles, cases and in class exercises and projects.  Participants are expected to take an active part in every aspect of the module.
Outcomes
Upon completion of this financial management course, participants will be able to understand:
Nature and significance of appraising long-term investments.
How to use a range of investment appraisal techniques to assess and compare projects.
Advantages and limitations of each method.
Nature of a limited company.
Main external sources of finance available to limited companies, and their characteristics.
Role of a stock exchange.
Reporting requirements placed upon the directors of a company.
Main elements of working capital.
Purpose of working capital and the nature of the working capital cycle.
Importance of establishing policies for the control of working capital.
Factors that have to be taken into account when managing each element of working capital.
Financial budgetary requirement and its impact over organisational performance.
Target Audience
The uniqueness and diversity of this course having an in-depth financial management subject allows participation of finance professionals, managers, corporate controllers, financial controllers, accounting managers, banking professionals, investment professionals, research analysts and corporate business professionals.
Course Outline
This course is covered in 6 major learning modules which are as follows:
Investment Appraisal Techniques
Accounting rate of return, Payback period, Net present value, Discounting to present value and Internal rate of return
Sources of Company Finance
The nature of limited companies
Share capital and the stock exchange
Venture capital, loan and capital and debentures
Retained profits and Reporting requirements
Managing Working Capital
The scale of working capital
Managing inventories, trade receivables, cash and trade payables
Budgeting
How organisations plan costs effectively and efficiently by submitting a budget which managers own and which meets the goals of the business overall, and why all organisations produce budgets – the who, what, why, when and where.
How managers can affect the overall bottom line profitability of your organisation, and the relationship between costs that an individual manages and the health of the organisation as a whole.
The common 'failings' – how departments view the finance function, and vice versa.
Location and Date: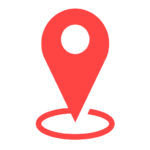 London |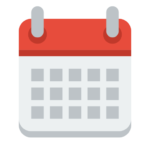 14 – 17 Mar 2022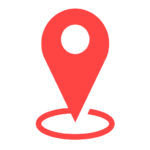 Cardiff |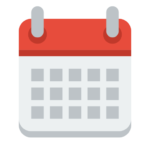 01 – 05 Aug 2022
EUPlatform reserves the right to alter dates, content, venue and trainer.
Course Fee:
Per Participant: £5375
Student Rate: £2665
Discount for group of 4 or more
---
Discount Plan and Refund:
Policies and Discounts
Group and Corporate Discounts:
We offer group and corporate discounts on many courses. These discounts are available for clients who want to maximize their return on investment.
Contact us for more Information
Individual Discounts:
We offer individual discounts on many courses for people who are self-sponsored and make their payment in full and upfront at the time of registration.
Contact us for more information.
4+1 Offer
For companies that want to maximize the return on their investment in training: Register 5 participants on the same course and dates and pay only for 4.
Registration Terms
Nominations to our public courses are to be processed by the client's HR/Training department except for self-nominations which are to be paid in advance using the "payment by self" option on the online registration form. A refund will be issued back to the client in the event of course cancellation or seat unavailability. Registration confirmation is subject to Platform's review of registration request and seat availability.
Cancellation Terms
If a confirmed registration is cancelled less than 5 calendar days prior to the course start date, a substitute participant may be nominated to attend the same course, or a 20% cancellation charge is applied.
Feedback and Complaints
EU Platform actively believes in continuous improvement. To this effect, EU Platform welcomes feedback related to its people, products or processes. If you have comments and/or suggestions which will ultimately help us improve in any way, please write to us on fe******@eu********.org and we commit to respond to you within 2 business days – at the most.
Course Features
Lectures

0

Quizzes

0

Duration

1 week

Skill level

All levels

Students

0

Assessments

Yes