Overview Course Outline  Location and Date  Fees  Register Now
Course Aims and Objectives
GRC is the incorporated gathering of abilities that empower an association to dependably accomplish targets, address vulnerability and act with honesty GRC. Seen at a key dimension, GRC can empower data arrangement that bolsters authoritative execution and flexibility inside progressively evolving markets. Numerous organisations keep on confronting trouble emerging from discontinuity across over compliance, risk and confirmation exercises that are necessary to the GRC condition. The key aim of this course is to offer a common approach to risk identification and assessment that is driven from a strategic level ensures an effective approach to GRC that is aligned to the organisational strategy.
Course Methodology
This course programme is a fusion of academic excellence, experimental learning and working towards realisation of participants professional goals through a mixture of classroom based presentation, group discussion, case study analysis and exercises. It will give learners more than just a thorough understanding of the latest issues as it will help transform their thinking. The leadership of firms and the conduct of senior administration is a key point in this course programme and is interlaced all through the course units. The conduct plan frames a key piece of the workshop exercises in the UK.  
Outcomes
Toward the completion of this course, participants will have the capacity to:
Demonstrate comprehension of governance, risk and compliance regulation.
Question why organizations need to understand the regulated environment.
Understand the need for governance and culture as an essential element for effective regulatory compliance risk management.
Appreciate the role of the compliance department and the compliance professional.
Develop thorough understanding of risk management as the key to effective compliance.
Analyse case studies to apply GRC best principles.
Target Audience
The intended target audience for this course can be;
Compliance Officers/Managers and their Deputies
Managers with responsibility for internal compliance controls
Risk Managers and internal audit staff
Regulatory Representatives
Academics and business experts who want to gain regulatory, compliance and governance knowledge.
Accountants, lawyers
Course Outline 
The Governance, Risk Management and Compliance (GRC) course programme will offer participating members a comprehension of universally acknowledged GRC structures and how they can be connected to drive larger amounts of business execution and improved short, medium and long haul business manageability. The course will also guide participants in understanding how GRC aspects can be incorporated into their business management environment and teach them how to improve organisational performance through an understanding of 6 key topics including:
Understanding Governance, Risk and Compliance
Historical issues
Regulatory objectives
Defining effective GRC
Preparing for regulatory change, Benefits of effective GRC
Promoting a successful GRC framework
Understanding the Complete Regulatory Environment
The structural basis of GRC regulation
Regulatory methodology and approach
Understanding How the whole GRC framework is underpinned by Corporate Governance
The requirement for viable corporate governance
Day-to-day principles and standards of good corporate governance and its implementations
The administration of good governance culture and corporate governance.
How to Manage Regulatory Risk Effectively
Process of risk management
Designing an effective governance, risk and compliance risk management system, issues and enforcements
Dealing with regulatory issues and enforcement
Role of the Compliance Function?
Assurance provision
Management of relationship
Prudential compliance
Designing Effective GRC Controls
How to implement effective GRC structures
Developing GRC policies and procedures
Conflicts of interest
The importance of data protection and record keeping
Location and Date: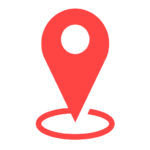 London |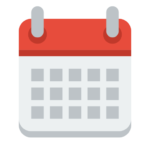 14 – 17 Mar 2022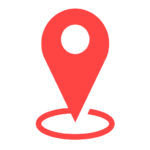 Cardiff |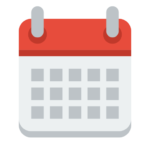 01 – 05 Aug 2022
EUPlatform reserves the right to alter dates, content, venue and trainer.
Course Fee:
Per Participant: £5375
Student Rate: £2665
Discount for group of 4 or more
---
Discount Plan and Refund:
Policies and Discounts
Group and Corporate Discounts:
We offer group and corporate discounts on many courses. These discounts are available for clients who want to maximize their return on investment.
Contact us for more Information
Individual Discounts:
We offer individual discounts on many courses for people who are self-sponsored and make their payment in full and upfront at the time of registration.
Contact us for more information.
4+1 Offer
For companies that want to maximize the return on their investment in training: Register 5 participants on the same course and dates and pay only for 4.
Registration Terms
Nominations to our public courses are to be processed by the client's HR/Training department except for self-nominations which are to be paid in advance using the "payment by self" option on the online registration form. A refund will be issued back to the client in the event of course cancellation or seat unavailability. Registration confirmation is subject to Platform's review of registration request and seat availability.
Cancellation Terms
If a confirmed registration is cancelled less than 5 calendar days prior to the course start date, a substitute participant may be nominated to attend the same course, or a 20% cancellation charge is applied.
Feedback and Complaints
EU Platform actively believes in continuous improvement. To this effect, EU Platform welcomes feedback related to its people, products or processes. If you have comments and/or suggestions which will ultimately help us improve in any way, please write to us on fe******@eu********.org and we commit to respond to you within 2 business days – at the most.
Course Features
Lectures

0

Quizzes

0

Duration

1 week

Skill level

All levels

Students

0

Assessments

Yes