Overview Course Outline  Location and Date  Fees  Register Now
Course Aims and Objectives
There is an unprecedented growth in the the healthcare insurance sector due to the global rise of middle-class population.  Healthcare insurance industry has seen dynamic changes due to the entry of both non life and life insurance companies.  Insurance plans are complex in nature and require serious comprehension of various factors before deciding over its selection.  This training course program offers insight into the basic fundamentals of insurance plans and how to determine the best choice for consumers and self alike based on each unique situation.  Also, this course aims to educate the participants in better understanding the system of healthcare and available insurance benefits.  In addition, healthcare insurance program aims to develop a pool of knowledgeable insurance professionals who in turn will further develop the insurance industry momentum and achieve higher levels of success and profitability both for self and consumer alike.
Course Methodology
This healthcare insurance training program will be delivered using classroom based presentations, global insurance case study analysis via online video demonstration and discussion and highly interactive group discussion and role plays allowing participants to apply their learned skills into real life healthcare insurance mock cases in order to develop competencies in the areas of insurance knowledge, orientation, application, technology usage, insurance plan selling and customer skills.  This course delivery is designed to empower the participants with real life experience and insurance knowledge needed to develop career in healthcare insurance sector.
Outcomes
After successful completion of Healthcare insurance training program, participants will be able to:
Understand fundamentals and delivery of healthcare insurance.
Learn various key definitions, terms, regulations and provisions of healthcare insurance as per international norms of healthcare insurance.
Demonstrate ability to differentiate between state sponsored, employer sponsored and private healthcare insurance options and benefits; and how to avail them.
Evaluate cost factors, service quality and value for money of various healthcare insurance plans available in international and regional markets.
Develop skills and negotiations techniques for helping individuals select the right healthcare insurance option according to their circumstances.
Target Audience
The healthcare insurance course is designed for:
Healthcare administration staff
Corporate staff responsible for employee healthcare benefits
General professionals aiming to develop career or business in healthcare insurance
Government staff, industry experts and general individuals aiming to enhance their knowledge of healthcare insurance
Customer service staff of private insurance companies.
Course Outline
Healthcare insurance course program will be delivered using the following 6 key modules;
Understanding fundamentals of Healthcare Insurance
Need for healthcare insurance and its provision
Key factors to consider for understanding healthcare insurance
Various models of healthcare insurance
Knowledge of healthcare insurance
Importance of healthcare literacy
Recognising and assessing key healthcare factors
Drawbacks of lack of healthcare literacy
Techniques of communication with low healthcare literacy individual
Overview of National Health Services
Understanding healthcare benefits of United Kingdom
Availing state sponsored healthcare insurance
Dental insurance plan and how to avail it
Guiding consumers to make a purchase decision for correct healthcare insurance
Assessing cost and healthcare insurance quality factors
General cost of healthcare
Variable factors impacting rising healthcare cost
Designing techniques to manage healthcare cost with optimum quality
Evaluating healthcare insurance choices based on cost, quality and feasibility
Delivery of healthcare insurance
Availing funding
Understanding features delivering healthcare to consumers
Understanding different models of healthcare delivery by private providers and how to access such plans
Communicating to the end user
Healthcare insurance for Disable individuals
Understanding key disability healthcare plans
Definition, eligibility and regulations of disability
State sponsored disability healthcare benefit plans
Private long term healthcare plan for disable
Location and Date: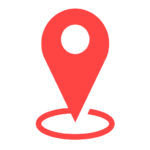 London |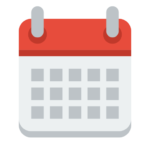 14 – 18 Aug 2023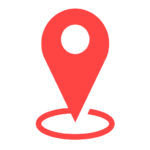 Cardiff |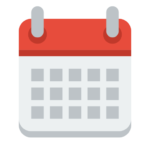 21 – 25 Aug 2023
EUPlatform reserves the right to alter dates, content, venue and trainer.
Course Fee:
Per Participant: £3860
Student Rate: £2895
Discount for group of 5 or more
---
Discount Plan and Refund:
Policies and Discounts
Group and Corporate Discounts:
We offer group and corporate discounts on many courses. These discounts are available for clients who want to maximize their return on investment.
Contact us for more Information
Individual Discounts:
We offer individual discounts on many courses for people who are self-sponsored and make their payment in full and upfront at the time of registration.
Contact us for more information.
4+1 Offer
For companies that want to maximize the return on their investment in training: Register 5 participants on the same course and dates and pay only for 4.
Registration Terms
Nominations to our public courses are to be processed by the client's HR/Training department except for self-nominations which are to be paid in advance using the "payment by self" option on the online registration form. A refund will be issued back to the client in the event of course cancellation or seat unavailability. Registration confirmation is subject to Platform's review of registration request and seat availability.
Cancellation Terms
If a confirmed registration is cancelled less than 5 calendar days prior to the course start date, a substitute participant may be nominated to attend the same course, or a 20% cancellation charge is applied.
Feedback and Complaints
EU Platform actively believes in continuous improvement. To this effect, EU Platform welcomes feedback related to its people, products or processes. If you have comments and/or suggestions which will ultimately help us improve in any way, please write to us on fe******@eu********.org and we commit to respond to you within 2 business days – at the most.
Course Features
Lectures

0

Quizzes

0

Duration

1 week

Skill level

All levels

Students

0

Assessments

Yes