Course Aims and Objectives
This training course titled infection Prevention and Control offers insight into the current global burden of infectious disease, the public health strategies that are reducing the impact of some major infections and the challenges facing national and international organisations in preventing illness and death caused by bacteria, viruses and parasites.  The main aim of this course is to provide participants with a thorough understanding of the impact of infectious diseases over public health and various strategies to control, mitigate and stop negative impact of these diseases over general health of public.
Course Methodology
This training program will be delivered using classroom based presentations, case study analysis via online video demonstration and discussion and highly interactive group discussion and role plays allowing participants to apply their learned skills into real life infectious disease control and public health mock cases.
Outcomes
After successful completion of this training program based on infectious disease and public health, participants will be able to:
Demonstrate understanding of the key characteristics of the modern world's problem of infectious diseases.
Appreciate various initiatives and movement of public health for countering its impact such as focus on water quality improvement, epidemiology, improved sanitation and hygiene awareness, global infectious disease monitoring systems and global vaccination drives based on empirical evidences.
Discuss success of various strategies of public health which have used education for supporting change in general public behaviour enabling people and communities to stay protected from disease and infections, isolation of infection and prevention of its spread; tackling environmental factors for destroying the source of infectious diseases.
Critically analyse public health examples of interventions for illustrating the significance of global infectious disease prevention programmes and importance of community and health worker participations.
Target Audience
This course is intended for administrators and board members of healthcare services industry, various nursing staff, departmental heads and general professionals associated with healthcare services having responsibilities within public health and infectious diseases domain.  Also, this training program can help medical professionals, clinicians, and general industry experts who are aiming to enhance their knowledge about public health and aiming to progress in these areas of public health.
Course Outline
This course will be delivered using the following 5 key modules of infectious disease and public health knowledge areas:
Understanding global misfortune of infectious diseases
HIV/AIDS
Malaria, Diarrhoea and Tuberculosis
Respiratory infections
Other diseases
Understanding approach of public health
Urbanisation, climate change and industrialisation threat to public health
Monitoring of public health globally
WHO alerts and response network
UN public health regulation
Preventions of infectious disease
Primary, secondary and tertiary prevention strategies
Global network of public health infectious disease prevention network
Successful examples of public health infectious disease control
Smallpox eradication
International campaign for polio eradication
Hygiene and sanitation awareness
Mobilisation of communities for infectious disease prevention
Global free vaccination programme
Future goals
Complete control and eradication of infectious diseases
Quality of life and improvement in health
Location and Date: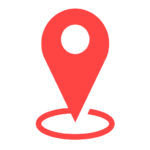 London |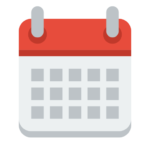 26 – 30 June 2023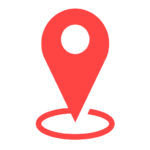 Cardiff |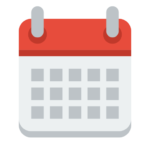 TBC
EUPlatform reserves the right to alter dates, content, venue and trainer.
Course Fee:
Per Participant: £3860
Student Rate: £2895
Discount for group of 5 or more
Course Features
Lectures

0

Quizzes

0

Duration

10 weeks

Skill level

All levels

Language

English

Students

0

Assessments

Yes