Overview Course Outline  Location and Date  Fees  Register Now
Course Aims and Objectives
In today's globally interconnected economy, information technology and security management has become one of the most complex issues of concern at the world's leading organizations.  The capital value of information is significantly increasing and forming a large part of the shareholder value due to increased dependence on information.  Companies aiming to achieve competitive advantage have the information security as a central strategy.  The aim of this course is to illustrate the importance and value of information technology and security management.  In addition, it also aims to demonstrate how the organizations needs to adopt strategy to ensure their information system is secure.
Course Methodology
This course utilises programmed delivery via in class presentations, interactive video case study analysis, group discussion along with interactive ITSM exercises to allow application of classroom knowledge into practical situations.
Outcomes
At the end of this course programme, participant will be able to:
Demonstrate understanding of the necessity for establishing an adequate space for information security management policies, practices, risk management, observation and maintenance in an organization.
Learn that information technology laws and regulations help to protect data and also the misuse of protected data.
Evaluate and assess risk related to ITSM in a networked organization.
Appraise and describe importance of security policy
Acknowledge the importance of IS and strategically apply IS inventory and culture in an organization.
Target Audience
This course is intended for IT managers, technical consultants and decision makers who want to enhance their skills in IT and SM domain in order to mitigate future risk or who are looking to develop their IT career.
Course Outline
This course will be covered in the following 6 key learning modules of IT and SM.
Value of Information Technology
Information Security Governance
Managing and improving profit
Risk Analysis
Risk Assessment
System Characterization
Threat and Vulnerabilities Identification
Control Analysis
Likelihood Determination
Impact Analysis and Risk Determination
Control Recommendations
Result documentation
Risk Reduction
Evaluation and Assessment
Information Security Policies
Importance of security Policy
Information Security Frameworks and Tools
ISO 27000, NIST, ITIL, COBI
Information Protection
Physical Protection
Administrative works
Training
Secure Business Rules
Access control to Networks
User's authentication
Decentralization of Administration
Data and Networks protection
Backups
Secure Remote access
Secrecy of Information
Firewall and Anti-virus protection
Inspection of communication
Intrusion observation
Day-to-Day Activities
Information System's Inventory
Human Resources Security
Information security Culture
Location and Date: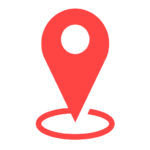 London |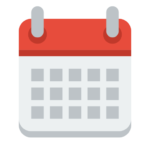 14 – 17 Mar 2022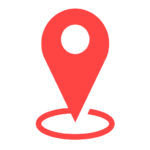 Cardiff |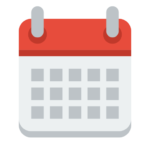 01 – 05 Aug 2022
EUPlatform reserves the right to alter dates, content, venue and trainer.
Course Fee:
Per Participant: £5375
Student Rate: £2665
Discount for group of 4 or more
---
Discount Plan and Refund:
Policies and Discounts
Group and Corporate Discounts:
We offer group and corporate discounts on many courses. These discounts are available for clients who want to maximize their return on investment.
Contact us for more Information
Individual Discounts:
We offer individual discounts on many courses for people who are self-sponsored and make their payment in full and upfront at the time of registration.
Contact us for more information.
4+1 Offer
For companies that want to maximize the return on their investment in training: Register 5 participants on the same course and dates and pay only for 4.
Registration Terms
Nominations to our public courses are to be processed by the client's HR/Training department except for self-nominations which are to be paid in advance using the "payment by self" option on the online registration form. A refund will be issued back to the client in the event of course cancellation or seat unavailability. Registration confirmation is subject to Platform's review of registration request and seat availability.
Cancellation Terms
If a confirmed registration is cancelled less than 5 calendar days prior to the course start date, a substitute participant may be nominated to attend the same course, or a 20% cancellation charge is applied.
Feedback and Complaints
EU Platform actively believes in continuous improvement. To this effect, EU Platform welcomes feedback related to its people, products or processes. If you have comments and/or suggestions which will ultimately help us improve in any way, please write to us on fe******@eu********.org and we commit to respond to you within 2 business days – at the most.
Course Features
Lectures

0

Quizzes

0

Duration

1 week

Skill level

All levels

Students

0

Assessments

Yes