Overview Course Outline  Location and Date  Fees  Register Now
Course Aims and Objectives
It is evident that information technology and social media are an extremely useful resource for everyone in today's interconnected world, however, online safety, chat rooms, apps, messaging, social media profiles and always connected humans are at risk and danger due to this ever increasing reliance on the internet and social networking.  Therefore, it is important that all users of the internet and social media remain vigil and updated with the latest safeguards and prevention in order to enjoy their online experience and make informed decisions.  The main aim of this course is to offer insight and impart knowledge to all users (students, young persons, adults, children and general users) of internet and social media about protecting themselves against the dangers associated with internet and social networking.
Course Methodology
This internet safety and social networking course will be delivered using classroom based presentations with the majority of course material based using online mock sessions and discussion about online safety and social networking.  End of course session will be based on group exercises online in which participants will do role-play of internet user (victim) and stranger /hacker allowing participants to apply their learned IT skills into real-life online safety mock exercises in order to develop competencies in the areas of digital footprint, password protection, general internet safety and social media networking.
Outcomes
After successful completion of this course, participants will be able to:
Understand and improve their knowledge about general rules and overview of online safety and social networking.
Empower participants' confidence that they are imparting correct safeguard for the protection of their children in their internet and social media activities.
Learn how to identify and report internet safety concerns to correct agencies.
Learn about the fundamentals of viruses, firewalls, phishing, dummy email communications.
Demonstrate the ability to have a safe online experience using internet password protection and secured social media profile.
Learn dangers about posting publicly available social media content, stranger danger, revealing too much personal information online and respective safeguards.
Demonstrate and develop techniques to monitor child online activity and digital footprint, explaining about online privacy and accessing age restricted content (parent participants)
Target Audience
This course is aimed at students, young persons, adults, children and general users of the internet and social media who want to learn about protecting themselves against the dangers associated with internet and social networking.  Also, company staff, business leaders, industry experts, academics and non-IT professionals who are working in roles associated with internet and social media and who want to enhance their knowledge to protect themselves online.
Course Outline
This course on Internet safety and social networking will be delivered using the following 10 key modules:
Fundamentals of internet/computer security and safety
Fundamentals of social media networking best practices
Awareness with general online rules of Social media networking
Defining, understanding the fine prints/disclaimers – Apps, email, messaging, social media profile and online registration
Differentiating between private and public social media profile
Online world – Safeguards against fake/stranger profiles and interaction
Sharing personal information, pictures and data online
Digital footprint management, Child friendly settings and general awareness for young people and parents alike
Handling cyberbullying and harassment
Online scams/hoaxes, identity theft and available legal framework
Location and Date: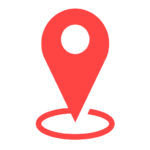 London |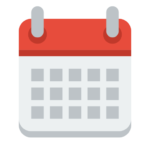 21 – 25 Aug 2023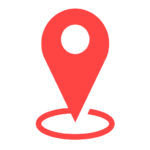 Cardiff |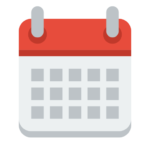 TBC
EUPlatform reserves the right to alter dates, content, venue and trainer.
Course Fee:
Per Participant: £3860
Student Rate: £2895
Discount for group of 5 or more
---
Discount Plan and Refund:
Policies and Discounts
Group and Corporate Discounts:
We offer group and corporate discounts on many courses. These discounts are available for clients who want to maximize their return on investment.
Contact us for more Information
Individual Discounts:
We offer individual discounts on many courses for people who are self-sponsored and make their payment in full and upfront at the time of registration.
Contact us for more information.
4+1 Offer
For companies that want to maximize the return on their investment in training: Register 5 participants on the same course and dates and pay only for 4.
Registration Terms
Nominations to our public courses are to be processed by the client's HR/Training department except for self-nominations which are to be paid in advance using the "payment by self" option on the online registration form. A refund will be issued back to the client in the event of course cancellation or seat unavailability. Registration confirmation is subject to Platform's review of registration request and seat availability.
Cancellation Terms
If a confirmed registration is cancelled less than 5 calendar days prior to the course start date, a substitute participant may be nominated to attend the same course, or a 20% cancellation charge is applied.
Feedback and Complaints
EU Platform actively believes in continuous improvement. To this effect, EU Platform welcomes feedback related to its people, products or processes. If you have comments and/or suggestions which will ultimately help us improve in any way, please write to us on fe******@eu********.org and we commit to respond to you within 2 business days – at the most.
Course Features
Lectures

0

Quizzes

0

Duration

1 week

Skill level

All levels

Students

0

Assessments

Yes