Overview Course Outline  Location and Date  Fees  Register Now
Course Aims and Objectives
It is extremely vital for any manager to comprehend an organization's objectives and what resources of company drive business and sales that lead towards overall development in order to become a successful human resource leader. Besides, human resources cannot just develop a strategy based on the future outlook of an organisation but also review the current clients, employees and issues facing each stakeholder and recognize how they can proactively improve. The main aim of this course is to demonstrate the need for HR management to not only rely on so-called 'HR best practices' to develop people management practices for their organisations, but instead  encourage professionals to develop key leadership skills which will allow them to meet the specific needs of their particular organisation and workforce without compromising the core principles of good HR.
Course Methodology
Considering the nature of this course, it is designed in a very distinct approach of a workshop in which participants undergoes personal evaluation before starting the learning session. After identifying the individual personality and traits, the trainer will make groups and encourage participants to demonstrate leadership skills within group exercises and self practice tasks. In addition, the course also uses a mixture of interactive techniques such as presentations and leadership case study analysis providing examples of international best practices.
Outcomes
Participants will be able to demonstrate the following abilities after successful completion of this training programme:
Recognize the strategic contribution of human resources to the overall organizational value and leadership skills.
Demonstrate an understanding of the similarities between HRM and other strategic factors of organizational success.
Establish and elaborate critical and leadership skills required for strategic decision-making.
Apply effective discursive and persuasive leadership skills
Acknowledge the importance of HRM and the need for applying leadership skills for enhancing competency across the organization.
Target Audience
This course is intended for HR managers and professionals who aspire to enhance their HR leadership competencies and migrate toward a wider leadership role within an organization.
Course Outline
This course will be delivered based on the following 5 key modules of HR leadership:
Evolution of HRM – Key function within an organization
Review of HRM as a strategic asset.
Key HR functions
Developing interlink with other core functional areas of business
Comparison and understanding of the internal and external environment
Analysis of Leadership, Management and respective styles
Understanding Leadership and the key differences between Management and Leadership
Evaluating different leadership style and selecting the best practice
Following the transition of a Manager to a skilful Leader
Leadership and HR function
Promoting the HR function
Enhancing leadership image and its impact on employee engagement
Evolving as a skilled orator
Strategic Thinking and Decision Making
The strategic thinking of leader versus management tactical approach
Decision-making, Negotiation and Presentation skills
Comprehension skills to avoid conflict, confrontation and resolving disagreements
Data analysis and Forecasting
Changing perspective – HR data and future trends
Simplifying figures, jargons into effective information
Location and Date: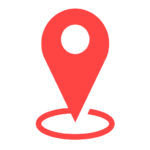 London |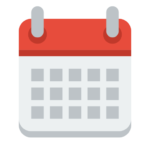 07 – 11 Aug 2023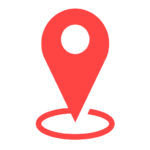 Cardiff |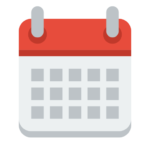 TBC
EUPlatform reserves the right to alter dates, content, venue and trainer.
Course Fee:
Per Participant: £3860
Student Rate: £2895
Discount for group of 4 or more
---
Discount Plan and Refund:
Policies and Discounts
Group and Corporate Discounts:
We offer group and corporate discounts on many courses. These discounts are available for clients who want to maximize their return on investment.
Contact us for more Information
Individual Discounts:
We offer individual discounts on many courses for people who are self-sponsored and make their payment in full and upfront at the time of registration.
Contact us for more information.
4+1 Offer
For companies that want to maximize the return on their investment in training: Register 5 participants on the same course and dates and pay only for 4.
Registration Terms
Nominations to our public courses are to be processed by the client's HR/Training department except for self-nominations which are to be paid in advance using the "payment by self" option on the online registration form. A refund will be issued back to the client in the event of course cancellation or seat unavailability. Registration confirmation is subject to Platform's review of registration request and seat availability.
Cancellation Terms
If a confirmed registration is cancelled less than 5 calendar days prior to the course start date, a substitute participant may be nominated to attend the same course, or a 20% cancellation charge is applied.
Feedback and Complaints
EU Platform actively believes in continuous improvement. To this effect, EU Platform welcomes feedback related to its people, products or processes. If you have comments and/or suggestions which will ultimately help us improve in any way, please write to us on fe******@eu********.org and we commit to respond to you within 2 business days – at the most.
Course Features
Lectures

0

Quizzes

0

Duration

1 week

Skill level

All levels

Students

0

Assessments

Yes