Overview Course Outline  Location and Date  Fees  Register Now
Course Aims and Objectives
The main aim of this course is to offer in-depth understanding of supply chain strategy and logistics and how to analyse and design effective supply chain operations. In addition, it aims to provide insight into the SCM and logistics problems, the role of sustainability in modern supply chains, procurement strategy, inventory and operations management, logistics outsourcing and performance measurement in SCM.
Course Methodology
This course delivery includes a combination of interactive sessions, participative workshops, case studies and presentations by our highly skilled trainers and visiting speakers. In addition to the course discussion, the individual exercises offer the opportunity to apply the knowledge and skills participants have developed on the programme.
Outcomes
After successful completion of this course programme, participants will be able to:
Analyse and discuss the fundamental principles of supply chain management and the possible effect on sustainable competitive business advantage.
Evaluating the purpose and role of procurement function within an organisation and it's supply chain.
Discuss outsourcing logistics operations and their related advantages and disadvantages.
Define the newer emerging business models and their application in diverse contractual types with regards to 3PL model of outsourcing.
Evaluate and identify the value addition of activities within a supply chain my mapping operations.
Review different resource management and inventory approaches within a contemporary supply chain.
Target Audience
This training programme is aimed at logistics and facilities managers, industry experts and decision makers who want to broaden their understanding of supply chain and logistics management. Also, professionals who want to enhance their supply chain management skills set in order to progress in their career or business.
Course Outline
This training programme comprises of the following 5 core modules:
Supply Chain Strategy and Sustainability
Standards and principles of supply chain management and logistics.
How to manage lean thinking and lead time.
Understanding segmented SCM strategy within a new market place.
Supply chain sustainability and strategies to improve the performance of SCs against the triple bottom line.
Principles of Strategic Procurement
Supply and procurement in the context of commercial and industrial setting, describing its purpose and role in a SC.
Understanding the development and tools and techniques within procurement functions.
Inventory and Operations Management
Analysis of SCM
Push and Pull, JIT
Control Systems and Manufacturing Planning
Demand Forecasting and Management
Inventory and Capacity Management
Scheduling and Sequencing
Logistics Outsourcing
Understanding Third Party Logistics (3PL).
Selection of 3PL Contractor and Evaluation of Tender.
Contract Management, Implementation and Dispute Resolution.
Performance Measurement in the Supply Chain
Analysing roles of performance measurement and management.
Performance Prism and Balance Scorecard.
Developing and assessing robustness of performance indicators.
Performing reviews of performance management systems.
Location and Date: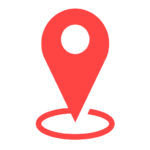 London |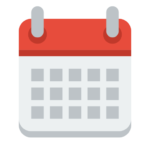 04 – 08 Sept 2023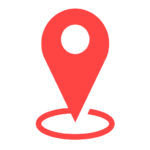 Cardiff |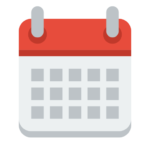 02 – 06 Oct 2023
EUPlatform reserves the right to alter dates, content, venue and trainer.
Course Fee:
Per Participant: £3860
Student Rate: £2895
Discount for group of 5 or more
---
Discount Plan and Refund:
Policies and Discounts
Group and Corporate Discounts:
We offer group and corporate discounts on many courses. These discounts are available for clients who want to maximize their return on investment.
Contact us for more Information
Individual Discounts:
We offer individual discounts on many courses for people who are self-sponsored and make their payment in full and upfront at the time of registration.
Contact us for more information.
4+1 Offer
For companies that want to maximize the return on their investment in training: Register 5 participants on the same course and dates and pay only for 4.
Registration Terms
Nominations to our public courses are to be processed by the client's HR/Training department except for self-nominations which are to be paid in advance using the "payment by self" option on the online registration form. A refund will be issued back to the client in the event of course cancellation or seat unavailability. Registration confirmation is subject to Platform's review of registration request and seat availability.
Cancellation Terms
If a confirmed registration is cancelled less than 5 calendar days prior to the course start date, a substitute participant may be nominated to attend the same course, or a 20% cancellation charge is applied.
Feedback and Complaints
EU Platform actively believes in continuous improvement. To this effect, EU Platform welcomes feedback related to its people, products or processes. If you have comments and/or suggestions which will ultimately help us improve in any way, please write to us on fe******@eu********.org and we commit to respond to you within 2 business days – at the most.
Course Features
Lectures

0

Quizzes

0

Duration

1 week

Skill level

All levels

Students

0

Assessments

Yes