Overview Course Outline  Location and Date  Fees  Register Now
Course Aims and Objectives
This course aims to offer skills needed to become an outstanding performance manager with a performance and productivity driven mentality. In order to establish or maintain a rigorous culture of performance management and productivity; one that holds people accountable whilst still empowering them and encouraging growth than the focus needs to be on people who have the strongest influence over people' performance and overall productivity, i.e. the managers, supervisors and leaders. This management course aims to offer knowledge and impart skills to transform a 'line' managers or supervisor into 'outstanding performance' managers, totally focused on their role and responsibilities in driving performance and peak productivity.
Course Methodology
As this course focusses on the two key areas of an organisation i.e. performance management and productivity, it is purposely developed to be highly interactive, with participants being introduced to leading-edge management tools and approaches to explore real performance management situations and work towards achieving outstanding productivity results. Case study analysis of SUBWAY operations (along with other relevant and modern case studies) would be discussed to focus on its fast pace business model and how it manages its performance and productivity.
Outcomes
The participants will come away from this course with:
Increased ability to motivate, influence and persuade others.
Increased focus on the different needs of poor and strong performers.
The ability to create the right environment for outstanding performance and peak productivity.
An action plan for developing a more dynamic leadership style which converge both organisational vision and needs of human resources.
The prospect of greater retention of high-performing and high potential staff.
The over-riding objective is that every participant will in future deploy exceptional performance-management focus as a matter of course during every working day to achieve peak performance and productivity.
Target Audience
This course is specially designed for those individuals who are directly responsible for the performance and productivity management in an organisation.  Also, those individuals who want to drive the performance of those they manage to outstanding levels such as line managers, supervisors and business leaders and general industry specialist. Furthermore, it is aimed at professionals whose duties involve direct management of organisational and employee performance along with HR professionals responsible for development and application of systems for performance management.
Course Outline
This course offers insight into the following areas with special focus on performance and productivity:
Description of productivity and performance management (key definitions, aims and current real life examples from industry).
Aptitude to develop tangible and intangible measures of performance and productivity.
Determine objectives based on business lifecycle – such as SMART measures and targets.
Describe performance management cycle in an overview and its management.
Apply and complete productivity and performance management cycle involving yearly reviews, using different employee reward programs and competencies.
Location and Date: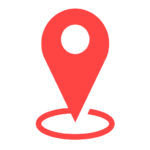 London |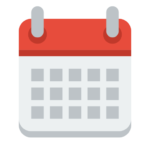 24- 28 July 2023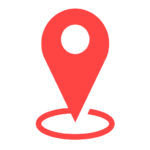 Cardiff |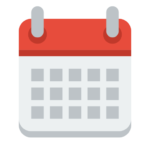 04 – 08 Sept 2023
EUPlatform reserves the right to alter dates, content, venue and trainer.
Course Fee:
Per Participant: £3860
Student Rate: £2895
Discount for group of 5 or more
---
Discount Plan and Refund:
Policies and Discounts
Group and Corporate Discounts:
We offer group and corporate discounts on many courses. These discounts are available for clients who want to maximize their return on investment.
Contact us for more Information
Individual Discounts:
We offer individual discounts on many courses for people who are self-sponsored and make their payment in full and upfront at the time of registration.
Contact us for more information.
4+1 Offer
For companies that want to maximize the return on their investment in training: Register 5 participants on the same course and dates and pay only for 4.
Registration Terms
Nominations to our public courses are to be processed by the client's HR/Training department except for self-nominations which are to be paid in advance using the "payment by self" option on the online registration form. A refund will be issued back to the client in the event of course cancellation or seat unavailability. Registration confirmation is subject to Platform's review of registration request and seat availability.
Cancellation Terms
If a confirmed registration is cancelled less than 5 calendar days prior to the course start date, a substitute participant may be nominated to attend the same course, or a 20% cancellation charge is applied.
Feedback and Complaints
EU Platform actively believes in continuous improvement. To this effect, EU Platform welcomes feedback related to its people, products or processes. If you have comments and/or suggestions which will ultimately help us improve in any way, please write to us on fe******@eu********.org and we commit to respond to you within 2 business days – at the most.
Course Features
Lectures

0

Quizzes

0

Duration

1 week

Skill level

All levels

Students

0

Assessments

Yes