Overview Course Outline  Location and Date  Fees  Register Now
Course Aims and Objectives
This course programme is intended to enable members to control and increase their negotiation skills.  Understanding and enhancing negotiation techniques is a shrewd move for career development.  Consultants, managers, industry experts and general business professionals would all benefit and generate profits for their organisations by developing their negotiation skills.  In this course, members will investigate four standards of win/win exchange and figure out how to plan and structure an arrangement whether they are arranging exclusively or as a group.  Comprehend the strategies proficient arbitrators use to get positive outcomes from dealings.  The members can experiment with a scope of exchange devices, so they can turn into a sure and emphatic moderator.  Turning into a sure arbitrator can help drive business achievement, resolve clashes and get a greater amount of what we need throughout everyday life.
Course Methodology
This course will be delivered as an interactive workshop covering the why, what and how of negotiating in professional contexts and will be delivered through a variety of methods including small group discussions, role plays or simulations and written exercises in which participants will apply key concepts.  In final session participants will undertake a mock business negotiation exercise with the trainer and selected individuals.
Outcomes
At the successful completion of this course, participants will develop capacities to:
Demonstrate understanding of the practical tools for negotiating at work.
Discover why professional negotiators take a win/win approach to negotiation.
Learn from experts how to get positive results in negotiation and conflict resolution.
Learn how to:
select which way to deal with while negotiating in a diverse range of settings
utilise the 'principle based' model of negotiation
plan their way to deal with a negotiation
mapping every individuals concerns and requirements amid negotiation
develop alternatives and results utilizing win/win standards
handling the 'people' side during a negotiation
make a response during problematic circumstances amid a negotiation.
Target Audience
Suitable for all managers, team leaders, supervisors and individuals wishing to enhance their negotiation skills.
Course Outline
This course is covered in five key learning areas of negotiation techniques:
Introduction to negotiation
Explore the principles of win/win negotiation and how they can be used to create positive negotiation outcomes.
Understand how four key principles can be utilised in daily negotiation circumstances. Figure out how to choose whether to adopt an integrative or distributive approach to a particular negotiation.
Planning your negotiation
Learn how to plan a negotiation using three key concepts – BATNA, WATNA and ZOPA.
Create a negotiation map in order to assess the situation in which one is negotiating.
Exploring needs and concerns
Hear why understanding needs and concerns is a key step in any negotiation.
See two key skills i.e. questioning and active listening being used by professional negotiators and try out these techniques.
Utilising questioning template to cover a mock conversation about concerns and needs.
Creating win/win options
Discuss how creating win/win options increases influence as a negotiator.
See how to draw an 'option generator' in order to manage conflicting needs and concerns and try out win/win problem solving tools.
Handling the people side of negotiation
Understanding people side of negotiation. Explore ways of handling others' emotions and keeping own emotions resourceful during negotiation.
Hear how to handle difficult behaviours which can block efforts to find fair solutions during negotiation and conflict resolution sessions.
Location and Date: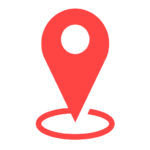 London |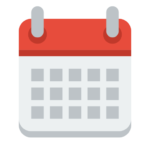 18 – 22 Dec 2023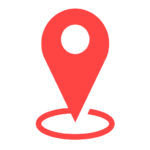 Cardiff |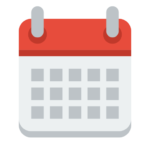 01 – 05 Jan 2024
EUPlatform reserves the right to alter dates, content, venue and trainer.
Course Fee:
Per Participant: £3860
Student Rate: £2895
Discount for group of 4 or more
---
Discount Plan and Refund:
Policies and Discounts
Group and Corporate Discounts:
We offer group and corporate discounts on many courses. These discounts are available for clients who want to maximize their return on investment.
Contact us for more Information
Individual Discounts:
We offer individual discounts on many courses for people who are self-sponsored and make their payment in full and upfront at the time of registration.
Contact us for more information.
4+1 Offer
For companies that want to maximize the return on their investment in training: Register 5 participants on the same course and dates and pay only for 4.
Registration Terms
Nominations to our public courses are to be processed by the client's HR/Training department except for self-nominations which are to be paid in advance using the "payment by self" option on the online registration form. A refund will be issued back to the client in the event of course cancellation or seat unavailability. Registration confirmation is subject to Platform's review of registration request and seat availability.
Cancellation Terms
If a confirmed registration is cancelled less than 5 calendar days prior to the course start date, a substitute participant may be nominated to attend the same course, or a 20% cancellation charge is applied.
Feedback and Complaints
EU Platform actively believes in continuous improvement. To this effect, Platform welcomes feedback related to its people, products or processes. If you have comments and/or suggestions which will ultimately help us improve in any way, please write to us on fe******@eu********.org and we commit to respond to you within 2 business days – at the most.
Course Features
Lectures

0

Quizzes

0

Duration

1 week

Skill level

All levels

Students

0

Assessments

Yes