Overview Course Outline  Location and Date  Fees  Register Now
Course Aims and Objectives
Planning and Assessment is key to achieving overall educational objectives. Planning initially begin with an assessment of student learning capacity from a teachers perspective as to what they aim to learn, understand and their favourite approach to learning. Assessment leads to a logical conclusion for a planned learning goal and offer an objective result for these efforts/exercise. Therefore, a teacher needs to be extremely careful and sensitive towards the impact of their subject planning and assessment over student learnings. The main aim of this course is to describe the various stages of planning and assessment which can be adopted to achieve perfect learning objectives from the perspective of a student and teacher alike.
Course Methodology
The main modes of learning in this course include in-class presentation, case study analysis, group discussion, peer learning and group presentation. Also, participants will be encouraged to prepare a mock educational project applying learned planning and assessment skills and knowledge.
Outcomes
After successful completion of this course programme, participants will be able to:
Apply knowledge to plan, prepare and assess course material for classroom teaching keeping student learning objectives in perspective.
Recognize need for understanding and analyzing students learning, thinking and content preference while planning and assessing a subject.
Appreciate the need for realizing importance of teaching and learning activities over students overall learning goals.
Analyze different assessment and evaluation methods available such as Student evaluation, Self evaluation and Colleague evaluation.
Target Audience
This course is aimed at educational institutions principals, administrators, board members, senior teaching staff, departmental heads and general academics. Also, this training program can help educational professionals and general industry experts to evolve into a teaching role who are aiming to progress in their educational management roles.
Course Outline
This course will be covered in the following 5 key learning modules of Planning and Assessment.
Understanding keywords
Planning
Assessment
Student learning
Teaching approach
Preparation and Planning
Develop course aims and objectives.
Overall objectives of subject.
Subject objectives and student educational aims.
Define and plan teaching, learning and assessment – Achieving students learning aims.
Student Learning
Course context – How does it fit into a students learning context.
Knowledge context.
Course content – Does it fit with subject guidelines/handbook?
Course length – Need to be realistic, engaging and within approved length.
Teaching
Learning about treatment, discussion, explanation and teaching method of course.
Explore course aspects wherein students can have flexibility or choice.
Method of course delivery.
Develop teaching method based on;
Objectives of course
Suitability of a teaching method (online, simulation, face to face, coursework, self paced learning) based on course objectives.
Evaluate the best teaching method based on learning outcome and time utilization.
Assessment
Evaluate different assessment methods (Self, Student or Colleague evaluation).
Consider impact of assessment on students learning.
Allow student to show subject understanding instead of memorized sentences.
Meaningful feedback and tips for future improvement.
Allow peer or self assessment to encourage critical thinking.
Location and Date: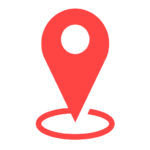 London |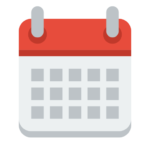 28 – 31 Aug 2023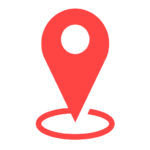 Cardiff |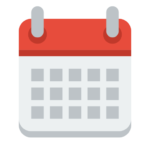 TBC
EUPlatform reserves the right to alter dates, content, venue and trainer.
Course Fee:
Per Participant: £3860
Student Rate: £2895
Discount for group of 5 or more

---
Discount Plan and Refund:
Policies and Discounts
Group and Corporate Discounts:
We offer group and corporate discounts on many courses. These discounts are available for clients who want to maximize their return on investment.
Contact us for more Information
Individual Discounts:
We offer individual discounts on many courses for people who are self-sponsored and make their payment in full and upfront at the time of registration.
Contact us for more information.
4+1 Offer
For companies that want to maximize the return on their investment in training: Register 5 participants on the same course and dates and pay only for 4.
Registration Terms
Nominations to our public courses are to be processed by the client's HR/Training department except for self-nominations which are to be paid in advance using the "payment by self" option on the online registration form. A refund will be issued back to the client in the event of course cancellation or seat unavailability. Registration confirmation is subject to Platform's review of registration request and seat availability.
Cancellation Terms
If a confirmed registration is cancelled less than 5 calendar days prior to the course start date, a substitute participant may be nominated to attend the same course, or a 20% cancellation charge is applied.
Feedback and Complaints
EU Platform actively believes in continuous improvement. To this effect, EU Platform welcomes feedback related to its people, products or processes. If you have comments and/or suggestions which will ultimately help us improve in any way, please write to us on fe******@eu********.org and we commit to respond to you within 2 business days – at the most.
Course Features
Lectures

0

Quizzes

0

Duration

1 week

Skill level

All levels

Students

0

Assessments

Yes