Overview Course Outline  Location and Date  Fees  Register Now
Course Aims and Objectives
According to Gallup (2018) survey, medical errors are one of the major causes of fatal death across the death and it is termed as serious problem within public health by WHO.  Medical error does not have a set pattern of causes and therefore it is very difficult to minimise future errors making it a very challenging public health problem.  However, by learning from such errors and developing strategies to prevent them can improve patient health and safety.  The main aim of this training course is to offer insight in medical errors problems and overview of this challenging medical area to healthcare professionals so that steps can be devised by individuals and institutions to prevent and reduce medical errors in different public health domains.
Course Methodology
This niche training course will be delivered using classroom based learning and hands on application of various medical errors prevention method using dummy human body and clinical settings.  Participants are advised to bring sanitisers, hand gloves and masks as precaution to prevent any allergies or reaction while handling equipments during mock sessions.  The course will end with a classroom based online objective type exam followed by discussion of this test based on medical errors.
Outcomes
Upon successful completion of this course titled Prevention medical errors, the participant will be able to:
Describe and discuss factors leading to the event of serious medical errors in various clinical settings.
Demonstrate ability to identify situations which are error prone to medical negligence and also discuss special needs patients' vulnerabilities towards preventing medical errors.
Recognise actions for improving patient outcome in case prone to medical errors.
Learn how to report medical errors correctly from the perspective of a caregiver.
Communicate correct methods for increasing general awareness towards medical errors and its prevention.
Target Audience
This course is intended for administrators and board members of healthcare services industry, various nursing staff, departmental heads and general professionals associated with healthcare services having responsibilities within public health or prevention of medical errors.  Also, this training program can help medical professionals, clinicians, and general industry experts who are aiming to enhance their knowledge about medical errors in public health and aiming to progress in these areas of healthcare.
Course Outline
This course will be delivered using the following 7 key modules of Prevention of medical error:
Description, discussion and recognition of Medical errors
Analysis of factors leading towards Medical errors
Issues, prevention and viable solutions
Special case analysis – Disable and Children
Understanding international healthcare regulation for patient safety and healthcare quality
Significance of achieving 100% patient safety goals
Transit (ambulance) care and Home based care analysis
a. Identification of correct patient
b. Usage of medications safely and correctly
c. Preventing mistakes and infection in medical surgery
d.Prevention of errors in office based healthcare
Significance of correct reporting of medical errors
Evaluating role of patient and healthcare professional for medical error prevention
Key knowledge areas for patients
a. Personal precautions during home based care
b. Due diligence in medicine storage and consumption
c. Post hospital/Surgery discharge precautions
Location and Date: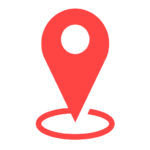 London |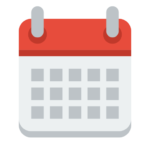 14 – 18 Aug 2023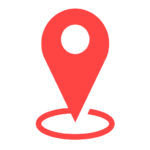 Cardiff |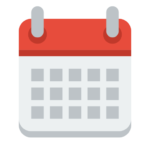 TBC
EUPlatform reserves the right to alter dates, content, venue and trainer.
Course Fee:
Per Participant: £3860
Student Rate: £2895
Discount for group of 5 or more
---
Discount Plan and Refund:
Policies and Discounts
Group and Corporate Discounts:
We offer group and corporate discounts on many courses. These discounts are available for clients who want to maximize their return on investment.
Contact us for more Information
Individual Discounts:
We offer individual discounts on many courses for people who are self-sponsored and make their payment in full and upfront at the time of registration.
Contact us for more information.
4+1 Offer
For companies that want to maximize the return on their investment in training: Register 5 participants on the same course and dates and pay only for 4.
Registration Terms
Nominations to our public courses are to be processed by the client's HR/Training department except for self-nominations which are to be paid in advance using the "payment by self" option on the online registration form. A refund will be issued back to the client in the event of course cancellation or seat unavailability. Registration confirmation is subject to Platform's review of registration request and seat availability.
Cancellation Terms
If a confirmed registration is cancelled less than 5 calendar days prior to the course start date, a substitute participant may be nominated to attend the same course, or a 20% cancellation charge is applied.
Feedback and Complaints
EU Platform actively believes in continuous improvement. To this effect, EU Platform welcomes feedback related to its people, products or processes. If you have comments and/or suggestions which will ultimately help us improve in any way, please write to us on fe******@eu********.org and we commit to respond to you within 2 business days – at the most.
Course Features
Lectures

0

Quizzes

0

Duration

1 week

Skill level

All levels

Students

0

Assessments

Yes