Overview Course Outline  Location and Date  Fees  Register Now
Course Aims and Objectives
Management of risk and hazard in the oil and gas industry is an essential part of everyday business undertakings.  Oil and gas organizations face dangers extending from unstable product costs, which are less connected to essential free market activity however more to worldwide financial variables, to increased health and safety concerns, security, and environmental issues such as climate volatility because of past and ongoing real mishaps adversely affecting the earth, image of oil and gas industry, and its social lease.  Nonetheless, risks identified with resource/asset damage, interruption in business, pollution/contamination, injuries, and property damage are inherent in everyday activities in oil and gas industry.  In addition, there are risks related to compliance and huge cost overruns for large development contracts.  This training course aims to explore various risks faced by oil and gas companies in today's business and regulatory environment, and how the right management strategies and technology can help mitigate those risks.
Course Methodology
This specialist course is designed with a focus on information delivery and risk mitigation in oil and gas industry with a blend of discussions, presentations and classroom based activities identified with the Oil and Gas industry, this course tends to these issues in a realistic and concise manner.  Also, real life case analysis within oil and gas industry will be discussed from the perspective of major risk and accidents such as the 2010 pipeline explosion of San Bruno in California and Deepwater Horizon drilling rig in the Gulf of Mexico in 2010 along with oil refineries closures and fires such as Chevron Richmond and BP cherry point with an intention to emphasize the significance of being prepared for emergency situations.
Outcomes
At the end of this course programme, participants will be able to:
Understand the three key risk in oil and gas industry and the available risk management models.
Apply practical steps and processes to manage project risk.
Appraise the decision making and risk management process by recognizing risks & opportunities and assess their comparative significance in a project.
Learn how to control multiple risks using limited strategies.
Demonstrate understanding and application to overcome psychological barriers to risk in stakeholders & team members.
Appraise risk management and assessment during closure phase of a project.
Target Audience
This specialist course is designed for the managers, decision makers or the individuals responsible for the risk management in an energy company.  In addition, this course is also aimed at academics and private individuals who want to understand and enhance their knowledge about the best practices and risk management of energy industry.
Course Outline
This course provides detailed discussion into the following key areas of oil and gas industry risk:
Analysis of the driving risk in the oil and gas industry with a focus on project and operational complexity, pressure for increasing productivity, experts shortage and vulnerable cyber security.
Discussion of measures to mitigate risk for the oil and gas companies such as access and visibility of information, prevention of non-compliance, real time monitoring, predictive maintenance for preventing incident.
Understanding the importance of goal alignment between organisation and suppliers and its impact towards the success in risk mitigation and organisational success.
Evaluation of the three basic analysis approaches to develop risk profiles for the various asset categories used in energy industry, and to learn how to consistently tie the project analysis to the company's long-term business strategy.
Location and Date: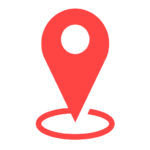 London |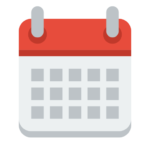 11 – 15 Sept 2023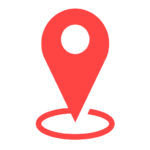 Cardiff |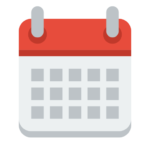 02 – 06 Oct 2023
EUPlatform reserves the right to alter dates, content, venue and trainer.
Course Fee:
Per Participant: £3860
Student Rate: £2895
Discount for group of 5 or more
---
Discount Plan and Refund:
Policies and Discounts
Group and Corporate Discounts:
We offer group and corporate discounts on many courses. These discounts are available for clients who want to maximize their return on investment.
Contact us for more Information
Individual Discounts:
We offer individual discounts on many courses for people who are self-sponsored and make their payment in full and upfront at the time of registration.
Contact us for more information.
4+1 Offer
For companies that want to maximize the return on their investment in training: Register 5 participants on the same course and dates and pay only for 4.
Registration Terms
Nominations to our public courses are to be processed by the client's HR/Training department except for self-nominations which are to be paid in advance using the "payment by self" option on the online registration form. A refund will be issued back to the client in the event of course cancellation or seat unavailability. Registration confirmation is subject to Platform's review of registration request and seat availability.
Cancellation Terms
If a confirmed registration is cancelled less than 5 calendar days prior to the course start date, a substitute participant may be nominated to attend the same course, or a 20% cancellation charge is applied.
Feedback and Complaints
EU Platform actively believes in continuous improvement. To this effect, EU Platform welcomes feedback related to its people, products or processes. If you have comments and/or suggestions which will ultimately help us improve in any way, please write to us on fe******@eu********.org and we commit to respond to you within 2 business days – at the most.
Course Features
Lectures

0

Quizzes

0

Duration

1 week

Skill level

All levels

Students

0

Assessments

Yes