Overview Course Outline  Location and Date  Fees  Register Now
Course Aims and Objectives
The present healthcare industry pioneers are required to lead their organisations while successfully driving multiple initiatives co-operating with numerous subsidiary entities.  The main aim of this training program is to provide participants with the necessary skills for leading strategic organisational initiatives using various healthcare management concepts and modules.  In addition, it also aims to demonstrate the value and importance of strategic management of healthcare and illustrate how an organisation can succeed while facing challenges in today's competitive health industry.
Course Methodology
This training program will be delivered using classroom based presentations, case study analysis via online video demonstration and discussion and highly interactive group discussion and role plays allowing participants to apply their learned skills into real life strategic healthcare management mock cases.
Outcomes
At the end of Strategic healthcare management training course programme, participant will be able to:
Apply knowledge and investigate various ethical and legal issues faced by healthcare programs and facilities administrators.
Demonstrate ability to understand various financial concepts, theories and models and apply to systems of healthcare services emphasising on the key role of financial analysis and principles towards strategic decision making.
Assess and evaluate review of human resource management activities specifically related for healthcare services.
Learn management principles for identification, evaluation and implementation of healthcare management systems for the efficient and strategic health services delivery.
Understand and handle various complex strategic management issues linked with healthcare services marketing.
Target Audience
This course is intended for administrators and board members of healthcare services industry, various nursing staff, departmental heads and general professionals associated with healthcare services having leadership and management responsibilities.  Also, this training program can help medical professionals, clinicians, and general industry experts who are aiming to progress in strategic management and leadership position roles.
Course Outline
This course will be covered in the following 5 key learning modules of Strategic Healthcare management.
Ethics and Laws – Healthcare services
Government policies, regulations and guidelines
Consent of patient and treatment refusal
Issues related to reproduction
Patient privacy and data confidentiality
Strategic Financing – Healthcare services
Strategic planning of finances
Management and negotiation of contracts
Strategic Management of HR – Healthcare services
Recruitment, selection, training
Team motivation and team building
Appraisals and evaluation
Strategic HR policies to manage fast pace and stressful healthcare services operations.
Information management systems – Healthcare services
Organisation, evaluation and development of strategic information system policy for smooth, efficient and uninterrupted functioning of 24/7 healthcare services
Remote management of third party healthcare centers
Strategic marketing of healthcare services
Managing environmental and industry factors
Services growth rate, globalisation, shift in client demographics
Handling surge in customer demands, technological advancement and associated healthcare service provider consolidation
Quality service and value for money
Location and Date: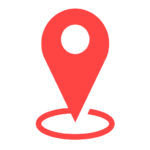 London |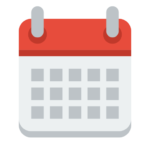 04 – 08 Sept 2023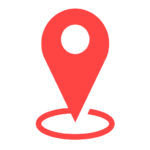 Cardiff |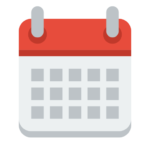 16 – 20 Oct 2023
EUPlatform reserves the right to alter dates, content, venue and trainer.
Course Fee:
Per Participant: £3860
Student Rate: £2895
Discount for group of 4 or more
---
Discount Plan and Refund:
Policies and Discounts
Group and Corporate Discounts:
We offer group and corporate discounts on many courses. These discounts are available for clients who want to maximize their return on investment.
Contact us for more Information
Individual Discounts:
We offer individual discounts on many courses for people who are self-sponsored and make their payment in full and upfront at the time of registration.
Contact us for more information.
4+1 Offer
For companies that want to maximize the return on their investment in training: Register 5 participants on the same course and dates and pay only for 4.
Registration Terms
Nominations to our public courses are to be processed by the client's HR/Training department except for self-nominations which are to be paid in advance using the "payment by self" option on the online registration form. A refund will be issued back to the client in the event of course cancellation or seat unavailability. Registration confirmation is subject to Platform's review of registration request and seat availability.
Cancellation Terms
If a confirmed registration is cancelled less than 5 calendar days prior to the course start date, a substitute participant may be nominated to attend the same course, or a 20% cancellation charge is applied.
Feedback and Complaints
EU Platform actively believes in continuous improvement. To this effect, EU Platform welcomes feedback related to its people, products or processes. If you have comments and/or suggestions which will ultimately help us improve in any way, please write to us on fe******@eu********.org and we commit to respond to you within 2 business days – at the most.
Course Features
Lectures

0

Quizzes

0

Duration

1 week

Skill level

All levels

Students

0

Assessments

Yes