Overview Course Outline  Location and Date  Fees  Register Now
Course Aims and Objectives
Globalization has caused rapid changes in the evolution of information technology leading to great changes in education and information exchange. It requires strategic leaders to manage such change to re-align organizations/institutions vision to a newer and enhanced mission. Therefore, modern educational institutions require strategic leaders as administrations to raise educational quality and engagement; and empower teachers for higher level of innovative thinking and knowledge communication. The main aim of this course is to evaluate diverse leadership styles within the context of educational institutions and its impacts on all facets of education such as teacher motivation, impacting the environment and conditions in which learning and teaching occurs, and how its interaction effect the broader community. Also, it aims to establish how strategic leadership effects the overall performance and achievement of an educational institution.
Course Methodology
This course will be a mix of interactive classroom presentation, group discussion and role based exercises. Also, the training method includes participants input based learning to determine how their individual educational institutes can and should be instrumental in defining what types of training, both in-house and external, can be used to help develop teachers, employees and leaders alike.
Outcomes
After successful completion of this course, participants will be able to:
Demonstrate ability to understand various leadership styles within the context of educational institutions.
Comprehend how school leadership impacts all facets of education such as teacher motivation, impacting the environment and conditions in which learning and teaching occurs, and how its interaction effect the broader community.
Appreciate the importance of strategic leadership and its impact over student learning considering school leadership ranks just behind classroom teaching.
Analyze and interpret direct, indirect and overall impact of strategic leadership over the effectiveness and performance of an educational institution.
Target Audience
This course is aimed at educational institutions principals, administrators and board members, senior teaching staff, departmental heads and general academics. Also, this training program can help educational professionals and general industry experts to evolve into a leadership role who are aiming to progress in their educational management roles.
Course Outline
This course will be covered in the following key learning modules of Strategic leadership.
Keywords explanation
Leadership style
Strategic leadership
Teacher motivation
Understanding strategic leadership within educational context
School leadership and its impact
Student learning
School administration
Communities
Educational eco-system
Structural model of strategic leadership
Understanding leadership concept and styles.
Principal/Superintendent leadership.
Analyzing distributed leadership in schools and districts.
Real life examples – Effect of leadership over students learning and progress.
Strategic leadership and school effectiveness
Setting strategic directions
Charting of easily understandable new vision
Setting higher expectations
Tracking progress using current school data
Providing full support, training and guidance to teachers and other staff
Constant motivation to excel and succeed
Making the institute work
Validating and offering entire range of available incentives and resources
Offering total state and institution support for teaching and learning
Location and Date: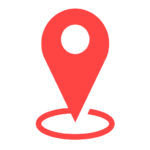 London |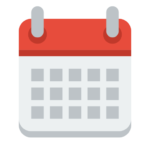 16 – 20 Oct 2023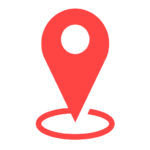 Cardiff |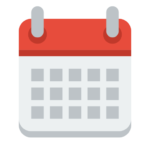 TBC
EUPlatform reserves the right to alter dates, content, venue and trainer.
Course Fee:
Per Participant: £3860
Student Rate: £2895
Discount for group of 5 or more
---
Discount Plan and Refund:
Policies and Discounts
Group and Corporate Discounts:
We offer group and corporate discounts on many courses. These discounts are available for clients who want to maximize their return on investment.
Contact us for more Information
Individual Discounts:
We offer individual discounts on many courses for people who are self-sponsored and make their payment in full and upfront at the time of registration.
Contact us for more information.
4+1 Offer
For companies that want to maximize the return on their investment in training: Register 5 participants on the same course and dates and pay only for 4.
Registration Terms
Nominations to our public courses are to be processed by the client's HR/Training department except for self-nominations which are to be paid in advance using the "payment by self" option on the online registration form. A refund will be issued back to the client in the event of course cancellation or seat unavailability. Registration confirmation is subject to Platform's review of registration request and seat availability.
Cancellation Terms
If a confirmed registration is cancelled less than 5 calendar days prior to the course start date, a substitute participant may be nominated to attend the same course, or a 20% cancellation charge is applied.
Feedback and Complaints
EU Platform actively believes in continuous improvement. To this effect, EU Platform welcomes feedback related to its people, products or processes. If you have comments and/or suggestions which will ultimately help us improve in any way, please write to us on fe******@eu********.org and we commit to respond to you within 2 business days – at the most.
Course Features
Lectures

0

Quizzes

0

Duration

1 week

Skill level

All levels

Students

0

Assessments

Yes