Overview Course Outline  Location and Date  Fees  Register Now
Course Aims and Objectives
Strategic planning is a key activity of an organisation's management which is used to establish priorities, bring focus towards resources and energy, reinforce operations, ensure synergy in employee and each stakeholder's common goal, supply chain and different partners are moving in the direction of shared objectives, build up understanding around proposed results/outcomes, and analyse and modify the organisation's bearing in light of an evolving domain.
The main aim of this course is to re-align and empower the strategic thinking and leadership behaviours that a high-performance organisation needs for a successful long term future. This course will encourage and enable participants to develop strategic visionary leadership which focuses to deliver real value to their constituents and customers. This will enable organisations to strive to improve every aspect of the business, as participants will understand the process of creating value and the execution to bring that value into reality. In this course, participants will discover how to move from transactional management to transformational leadership.
Course Methodology
This course delivery focus on different frameworks and methodologies for strategic planning and management.  As every organisation and business has a unique strategy therefore, this course is designed to be highly interactive and based on participant input. Participants will be encouraged to discuss their organisations strategy which will be analysed or assessed by the course trainer to develop an understanding of the current internal and external environments. Also, group discussions will be designed around strategy formulation, where high level strategy will be developed and a basic organisation level strategic plan will be documented. At the end of the course participants will be required to complete an individual strategy planning session which will be evaluated against ongoing refinement and evaluation of performance, culture, communications, data reporting, and other strategic management issues of modern businesses.
Outcomes
After completion of this course programme, participants will be able to:
Acknowledge the importance of Strategic Planning.
Evaluate different models of strategic planning which special focus on Goals-Based or Issues-Based Planning.
Learn and adapt their business planning based on the organic model of strategic planning and scenario based planning.
Interpret the internal and external forces shaping the future planning of an organisation.
Using a clear vision statement of organisational strategic intent, design and follow strategic road map.
Recognize the capabilities and competencies of effective and strategically agile organizations.
Identify organisational strategic style of leadership.
Effectively prepare, motivate and guide their organization, unit or team towards the vision.
Target Audience
This course is designed for business individuals, industry leaders and specialist managers who are responsible for the strategic planning of an entire organization.  In addition, this course is aimed at individuals and business associates who want to enhance their understanding of management models and approaches used in strategic planning.
Course Outline
The course discussion and training will feature:
Usefulness of strategic planning and identification of its execution and when it should be done.
Different process overviews and samples of strategic planning.
Demonstrate ability for identifying critical strategic opportunities and issues.
Improving participants and respective organization's ability to imagine strategic initiatives and thinking.
Identify ways to support and generate effectual strategic thinking across every organisational levels.
Arrangement of concerns based on their capability to facilitate genuine value creation.
How to motivate and lead teams and companies in turbulent, diverse and complex environments.
Location and Date: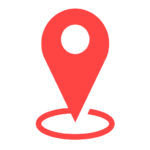 London |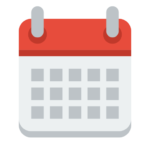 24 – 28 Jul 2023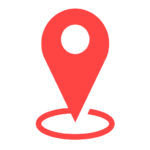 Cardiff |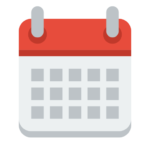 21 – 25 Aug 2023
EUPlatform reserves the right to alter dates, content, venue and trainer.
Course Fee:
Per Participant: £3860
Student Rate: £2895
Discount for group of 5 or more
---
Discount Plan and Refund:
Policies and Discounts
Group and Corporate Discounts:
We offer group and corporate discounts on many courses. These discounts are available for clients who want to maximize their return on investment.
Contact us for more Information
Individual Discounts:
We offer individual discounts on many courses for people who are self-sponsored and make their payment in full and upfront at the time of registration.
Contact us for more information.
4+1 Offer
For companies that want to maximize the return on their investment in training: Register 5 participants on the same course and dates and pay only for 4.
Registration Terms
Nominations to our public courses are to be processed by the client's HR/Training department except for self-nominations which are to be paid in advance using the "payment by self" option on the online registration form. A refund will be issued back to the client in the event of course cancellation or seat unavailability. Registration confirmation is subject to Platform's review of registration request and seat availability.
Cancellation Terms
If a confirmed registration is cancelled less than 5 calendar days prior to the course start date, a substitute participant may be nominated to attend the same course, or a 20% cancellation charge is applied.
Feedback and Complaints
EU Platform actively believes in continuous improvement. To this effect, EU Platform welcomes feedback related to its people, products or processes. If you have comments and/or suggestions which will ultimately help us improve in any way, please write to us on fe******@eu********.org and we commit to respond to you within 2 business days – at the most.
Course Features
Lectures

0

Quizzes

0

Duration

1 week

Skill level

All levels

Students

0

Assessments

Yes