Overview Course Outline  Location and Date  Fees  Register Now
Course Aims and Objectives
According to Ofsted (2018), employers in the United Kingdom are struggling to fill almost 40% positions of STEM related jobs. In order to balance this job situation and digital gap in the future it is necessary that we have teachers who have excellent digital skills and knowledge of digital teaching so that future student needs are fulfilled. The main aim of this course is to develop understanding of modern digital technology and its application in teaching. Also, it aims to provide participants an opportunity to find gaps in their digital skill sets and empower them with the application of digital knowledge with education institutions.
Course Methodology
This training programme will be delivered using in-class presentations, interactive video case study analysis, group discussion along with interactive digital technology exercises to allow application of classroom knowledge into practical teaching situations.
Outcomes
After successful completion of this course, participants will be able to:
Define significance of digital technology role within classroom teaching.
Identify gaps within existing digital skill set and apply strategies to overcome it.
Demonstrate ability to recognize and develop framework for successful implementation of digital technology in an educational institution.
Explore various challenges associated with digital transition in an educational institute and building teacher confidence with digital technology.
Plan a self improvement plan to support learning of modern digital tools and resources.
Target Audience
This niche course in digital technology for educational institution is intended for administrators, principals, board members of education institutions, departmental heads, general academics and especially for teaching staff who are aiming to learn or improvise their digital skills. Also, this training program can help educational professionals and general industry experts who are aiming to progress in teaching and educational management roles.
Course Outline
This course will be covered in the following 5 key learning modules of Using digital Technology in teaching.
Understanding keywords
Digital technology
Digital classrooms
Role of digital technology in classroom
Fully immersed classrooms.
Seamless connectivity – Knowledge flow.
Curriculum delivery via interactive and engaging online resources.
Usage of Apps for imparting education, sparking creativity.
Understanding benefits – Going Digital
Endless possibilities for students and teachers.
Variety of educational Websites, add-ons and Apps.
Real world experience for students while still learning in classrooms.
Environment friendly (less paper and waste reduction)
Challenges – Digital transition
Budgeting restraints.
Knowledge and skills deficit.
Teachers attitude towards modern technology.
Confidence issue with handling modern digital tools.
Fear to commit mistakes.
Reluctant to fully adapt undiscovered technology world.
Security issues.
Student and Staff online privacy and threat.
Making the Switch to Digital
Google classrooms.
Cloud based storage.
Google Forms.
Free educational Apps, add-ons and Website.
Free support from Google.
Tailor made instructional guidelines by Ofsted, UK.
Location and Date: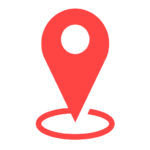 London |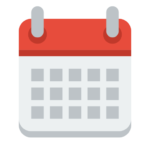 28 – 31 August 20223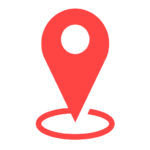 Cardiff |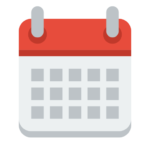 01 – 05 January 2024
EUPlatform reserves the right to alter dates, content, venue and trainer.
Course Fee:
Per Participant: £3860
Student Rate: £2895
Discount for group of 5 or more

---
Discount Plan and Refund:
Policies and Discounts
Group and Corporate Discounts:
We offer group and corporate discounts on many courses. These discounts are available for clients who want to maximize their return on investment.
Contact us for more Information
Individual Discounts:
We offer individual discounts on many courses for people who are self-sponsored and make their payment in full and upfront at the time of registration.
Contact us for more information.
4+1 Offer
For companies that want to maximize the return on their investment in training: Register 5 participants on the same course and dates and pay only for 4.
Registration Terms
Nominations to our public courses are to be processed by the client's HR/Training department except for self-nominations which are to be paid in advance using the "payment by self" option on the online registration form. A refund will be issued back to the client in the event of course cancellation or seat unavailability. Registration confirmation is subject to Platform's review of registration request and seat availability.
Cancellation Terms
If a confirmed registration is cancelled less than 5 calendar days prior to the course start date, a substitute participant may be nominated to attend the same course, or a 20% cancellation charge is applied.
Feedback and Complaints
EU Platform actively believes in continuous improvement. To this effect, EU Platform welcomes feedback related to its people, products or processes. If you have comments and/or suggestions which will ultimately help us improve in any way, please write to us on fe******@eu********.org and we commit to respond to you within 2 business days – at the most.
Course Features
Lectures

0

Quizzes

0

Duration

1 week

Skill level

All levels

Students

1

Assessments

Yes