Overview Course Outline  Location and Date  Fees  Register Now
Course Aims and Objectives
The likelihood of disputes arising in any business is high due to the various types of contractual relationships that exist in modern global business.  This training course provides in-depth information on the types of disputes that can arise and the several available methods of dispute resolution, which can be consensual, adjudicative or hybrid.  This course programme further helps the participants to get viable abilities in conflict avoidance and dispute management.  Overseeing/managing disputes utilising the savviest and proficient strategies accessible would be an essential objective of the preparation amid this course. This instructional class centers around the accessible institutional standards or the impromptu methodology and the suggestions this decision may have on the result of the dispute.
Course Methodology
This Dispute Resolution and Arbitration training programme is intended to be exceedingly hands on and incorporates practical workshop sessions and a mock demonstration of dispute session. Course participants will have an increased understanding of the topic through introductions by accomplished global specialist intended to both educate and expand the viewpoints of the participants.  Contextual analysis will be audited and discussed for gaining reasonable understanding of conflict situations participants may experience.  Participants will watch specific video recordings on dispute and arbitration as decided by the course leader.
Outcomes
At the end of this training course, participants will be able to:
Extensively comprehend the distinctive and diverse range of methods for dispute resolution.
Understand the main dispute resolution clauses in international business taking case example of oil and gas contracts.
Know the available mechanisms to resolving international business disputes.
Learn about the difference approaches to management, conflict, settlement and avoidance.
Have the capacity to analyse and apply the best way to determine dispute in various potential situations and resolve it.
Target Audience
This course will benefit all levels of personnel involved in resolution of diverse nature of business disputes.  It will enable a broad range of disciplines to appreciate and understand the complexities of conflict resolution in particular in modern global business transactions, and how best to manage disputes in international industry.  This training course is appropriate to a wide range of professionals but will greatly benefit:
Legal managers, legal counsel
Commercial and Business managers
Contracts administrators, and managers
Commercial, financial and insurance professionals
Project and General Management
Course Outline
The course will be delivered using the following 5 key learning modules of ADR:
Introduction to International Disputes
Analysing international contract and role of dispute resolution.
Understanding corporate strategy as part of resolving disputes.
Key management and leadership skills and strategies required for managing arbitrations
Modern economies and Dispute Resolution and Arbitration Clauses
In context of oil and gas contracts, learning and acquiring knowledge of various types of clauses of dispute resolution.
Gain drafting aptitudes to incorporate into these contracts.
Fundamental learning of various types of disputes.
Understanding applicable laws and dispute resolution
Create an awareness of the industrial contract environment.
Structure and fundamentals of International arbitration.
Role of mediation and conciliation within a dispute resolution process
Different modes of International Dispute Resolution
Learning the basics and principles central to various models of dispute resolution.
Recognising the advantages of different models for resolving disputes.
Increasing significant hands-on understanding of mediation and arbitration by partaking in the mock sessions of disputes.
Limitations of International Arbitration, Tactics, Enforcement and Strategy
Assessing the different parts of arbitration, including expenses and powers of arbitrators.
Overseeing and strategizing on arbitration strategies and tactics.
Location and Date: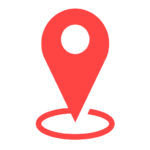 London |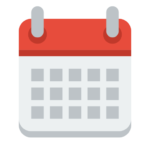 25 – 29 Sept 2023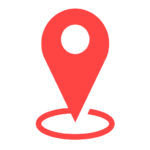 Cardiff |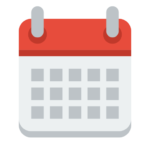 23 – 27 Oct 2023
EUPlatform reserves the right to alter dates, content, venue and trainer.
Course Fee:
Per Participant: £3860
Student Rate: £2895
Discount for group of 5 or more
---
Discount Plan and Refund:
Policies and Discounts
Group and Corporate Discounts:
We offer group and corporate discounts on many courses. These discounts are available for clients who want to maximize their return on investment.
Contact us for more Information
Individual Discounts:
We offer individual discounts on many courses for people who are self-sponsored and make their payment in full and upfront at the time of registration.
Contact us for more information.
4+1 Offer
For companies that want to maximize the return on their investment in training: Register 5 participants on the same course and dates and pay only for 4.
Registration Terms
Nominations to our public courses are to be processed by the client's HR/Training department except for self-nominations which are to be paid in advance using the "payment by self" option on the online registration form. A refund will be issued back to the client in the event of course cancellation or seat unavailability. Registration confirmation is subject to Platform's review of registration request and seat availability.
Cancellation Terms
If a confirmed registration is cancelled less than 5 calendar days prior to the course start date, a substitute participant may be nominated to attend the same course, or a 20% cancellation charge is applied.
Feedback and Complaints
EU Platform actively believes in continuous improvement. To this effect, Platform welcomes feedback related to its people, products or processes. If you have comments and/or suggestions which will ultimately help us improve in any way, please write to us on fe******@eu********.org and we commit to respond to you within 2 business days – at the most.
Course Features
Lectures

0

Quizzes

0

Duration

1 week

Skill level

All levels

Students

0

Assessments

Yes