Overview Course Outline  Location and Date  Fees  Register Now
Course Aims and Objectives
The present organisation's face numerous difficulties in the dynamic worldwide market place, some of which incorporate technological interruption, quickly shifting consumer demands, and activist groups apply public pressure on businesses.  For a publicly traded company, the average tenure for a CEO is 5 years whereas it is seven years for an employee average tenure. With constant influx of new generations, anxious for headway openings enter the workforce, organisations need to seriously develop strategy to offer firm supply of future leaders and pioneers.
A true succession planning offer companies to identify and shortlist high performing and high potential probable candidates well in advance so that they can be groomed until a position becomes available.  The primary aim of this training course is to offer participants with aptitudes and skills expected to recognize and build up a planning and succession process which will assist employees and management alike in providing support to employees in order to gain newer skills, add value and encourage employees to be more productive, efficient and motivated.
Course Methodology
This course will be a mix of interactive classroom presentation, group discussion and role based exercises.  Also, the training method includes participants input based learning to determine how their individual organisation/business can and should be instrumental in defining what types of training, both in-house and external, can be used to help develop employees and leaders alike.  In addition, the case study of Apple Inc. and others, will be discussed to analyse its career development and succession planning strategy in light of the sudden demise of Steve Jobs.
Outcomes
On successful completion of this training programme, participants will be able to:
Understand and acknowledge the basics of career management and succession planning.
Demonstrate the importance of putting people first for promoting a development culture.
Analysis various management tools and methodologies to identify high potential employees.
Appreciate the benefits of developing internal successors.
Target Audience
This course is generally designed for the participants involved with the system of career development along with managers, decision makers and owners responsible for human resources and succession planning.
Course Outline
Career Development and Succession Planning course consist of the following key objectives:
Indicate and appreciate value of fundamentals of succession planning and career development.
Differentiate between management of succession and replacement planning, human capital management and talent management.
Contrast between career planning oriented and traditional focus of HR.
Demonstrate understanding of employee and career development roles offered by employer.
Analyse unconventional career development initiatives.
Close the formative gap by assessing and evaluating a progression planning and company management program.
Design individual employee development plans and oversee vocation decisions.
Location and Date: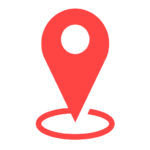 London |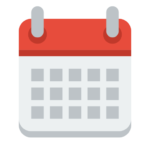 04 – 08 Sept 2023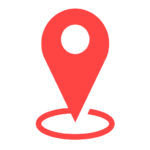 Cardiff |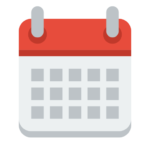 TBC
EUPlatform reserves the right to alter dates, content, venue and trainer.
Course Fee:
Per Participant: £3860
Student Rate: £2895
Discount for group of 5 or more
---
Discount Plan and Refund:
Policies and Discounts
Group and Corporate Discounts:
We offer group and corporate discounts on many courses. These discounts are available for clients who want to maximize their return on investment.
Contact us for more Information
Individual Discounts:
We offer individual discounts on many courses for people who are self-sponsored and make their payment in full and upfront at the time of registration.
Contact us for more information.
4+1 Offer
For companies that want to maximize the return on their investment in training: Register 5 participants on the same course and dates and pay only for 4.
Registration Terms
Nominations to our public courses are to be processed by the client's HR/Training department except for self-nominations which are to be paid in advance using the "payment by self" option on the online registration form. A refund will be issued back to the client in the event of course cancellation or seat unavailability. Registration confirmation is subject to Platform's review of registration request and seat availability.
Cancellation Terms
If a confirmed registration is cancelled less than 5 calendar days prior to the course start date, a substitute participant may be nominated to attend the same course, or a 20% cancellation charge is applied.
Feedback and Complaints
EU Platform actively believes in continuous improvement. To this effect, EU Platform welcomes feedback related to its people, products or processes. If you have comments and/or suggestions which will ultimately help us improve in any way, please write to us on fe******@eu********.org and we commit to respond to you within 2 business days – at the most.
Course Features
Lectures

0

Quizzes

0

Duration

1 week

Skill level

All levels

Students

0

Assessments

Yes