Overview Course Outline  Location and Date  Fees  Register Now
Course Aims and Objectives
HR professionals need to understand how technology can improve the efficiency and add value to the delivery of HR services. With a clear strategy on e-HRM an organisation can leverage more from their existing HR operations and enhance service to the rest of the organisation. The main aim of this course is to enable the participant to gain an understanding of e-HRM and what it can deliver for the organisation as well as an understanding of the challenges such projects might face.
Course Methodology
This course is delivered using a mixture of classroom based presentation along with participants online practical learning using the latest HRM technology and applications. Participants are advised to bring their laptops/tablets for this course will be encouraged to immerse and experience the latest technology advancements by creating an adhoc lab environment in the classroom.
Outcomes
Participants will develop the following understanding and capacities after successful completion of this training programme:
Assess the current issues and trends within e-HRM systems and their impact on today's changing HR landscape.
Have an understanding of the integrated character of the e-HRM concept, its goals, types, and possible advantages and limitations.
Explain the differences and similarities between e-HRM and conventional HRM.
Analyse the impact of IT on the HRM function.
Explain the e-HRM challenges in the digital era critically analyse and evaluate the management of e-HRM projects.
Introduce e-HRM in their respective organisations
Measure the effectiveness of e-HRM in their respective organisation and propose a strategically aligned e-HRM system implementation.
Target Audience
This course is intended for HRM practitioners at strategic levels in their organisations including HRM Directors and Managers and any individual with similar job titles with vast experience in this field.
Course Outline
To achieve the above objectives, this programme will focus on the following 5 key modules:
e-HRM Strategy Development
e-HRM strategy development
Alignment with corporate strategy
Strategic fit for Organisation
Implications of organisational structure and culture
e-HRM Systems
Classifications of e-HRM systems
Advantages and challenges of different classifications
Implementation and rollout implication
e-HRM project challenges
Discussion and analysis of specific challenges faced by e-HRM initiatives and how these might be overcome
Data Protection & Security
Implications of e-HRM systems on data protection and privacy issue
Understanding of security requirements for e-HRM systems
e-HRM systems trends
Consideration of current trends in e-HRM applications
Implications of social media and web technologies
Location and Date: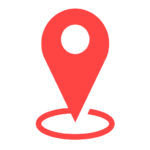 London |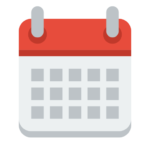 14 – 17 Mar 2022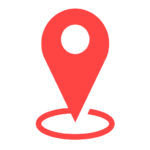 Cardiff |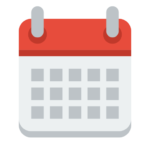 01 – 05 Aug 2022
EUPlatform reserves the right to alter dates, content, venue and trainer.
Course Fee:
Per Participant: £5375
Student Rate: £2665
Discount for group of 4 or more
---
Discount Plan and Refund:
Policies and Discounts
Group and Corporate Discounts:
We offer group and corporate discounts on many courses. These discounts are available for clients who want to maximize their return on investment.
Contact us for more Information
Individual Discounts:
We offer individual discounts on many courses for people who are self-sponsored and make their payment in full and upfront at the time of registration.
Contact us for more information.
4+1 Offer
For companies that want to maximize the return on their investment in training: Register 5 participants on the same course and dates and pay only for 4.
Registration Terms
Nominations to our public courses are to be processed by the client's HR/Training department except for self-nominations which are to be paid in advance using the "payment by self" option on the online registration form. A refund will be issued back to the client in the event of course cancellation or seat unavailability. Registration confirmation is subject to Platform's review of registration request and seat availability.
Cancellation Terms
If a confirmed registration is cancelled less than 5 calendar days prior to the course start date, a substitute participant may be nominated to attend the same course, or a 20% cancellation charge is applied.
Feedback and Complaints
EU Platform actively believes in continuous improvement. To this effect, EU Platform welcomes feedback related to its people, products or processes. If you have comments and/or suggestions which will ultimately help us improve in any way, please write to us on fe******@eu********.org and we commit to respond to you within 2 business days – at the most.
Course Features
Lectures

0

Quizzes

0

Duration

1 week

Skill level

All levels

Students

0

Assessments

Yes