Overview Course Outline  Location and Date  Fees  Register Now
Course Aims and Objectives
Human resource management plays a pivotal role in employee satisfaction by developing employee relations programs that help boost productivity, motivation, and morale. The principal aim of this training programme is to counter concerns of performance, assist managers on issues of discipline, provide employment program options to employees and assist employees with complaints and problems.  Participants will develop the core skills necessary to increase employee productivity, motivation, and morale thereby creating a better and more productive work environment.
Course Methodology
This course is designed to be delivered in 4 distinct employee relations learning modules through in class presentation, group discussions, role play enacting key employee relations scenarios and solutions. Also, the participants are encouraged to discuss their own organizational concerns or best practices in order to apply their learning in real world case study.
Outcomes
After successful completion of this training programme, participant will be able to:
Describe HR expert and generalist roles, duties, and advisory services between management and employees.
Recognize the policies, guidelines and rules/regulations for application in program functions of employee relations.
Suggest leadership with respect to viable performance standards.
Root causes of performance inadequacy by analysing performance criteria.
Establish standard factors of performance standard such as quality and quantity of work, punctuality and team spirit.
Describe assessment and coordination prerequisites in giving reasonable housing to upgrade performance.
Analyse procedures and systems for establishing actions based on performance.   
Identify action items for addressing employee misconduct and differentiate between performance and conduct issues.
Discuss and manage processes and procedures for effecting disciplinary and adverse actions
Support organization's mission by assisting management and employees in developing and maintaining high-level performance, conduct, and morale.
Target Audience
This course is intended for HR experts, administrators, general managers and business owners along with different industry professionals who are seeking for a firm understanding of concepts and theories related to employee relations and performance.
Course Outline
This course will be delivered using the following 4 key learning modules of ER:
Employee Relations Functions and Guidelines
Employee Relations Functions as per HR guidelines
Rules and Regulations
Agency and Labor Considerations
Performance and Performance-Based Actions
Performance Standards
Individual Development Plans
Evaluating Performance Deficiencies
Performance Improvement Plan
Employee Conduct and Grievances
Misconduct vs. Performance Deficiencies
Disciplinary Actions
Employee Grievances
Representing the organization
Third-Party Actions
Preparing for Third-Party Review
Location and Date: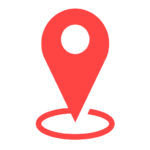 London |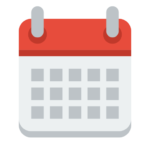 14 – 17 Mar 2022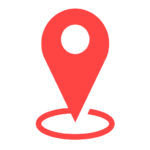 Cardiff |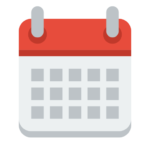 01 – 05 Aug 2022
EUPlatform reserves the right to alter dates, content, venue and trainer.
Course Fee:
Per Participant: £5375
Student Rate: £2665
Discount for group of 4 or more
---
Discount Plan and Refund:
Policies and Discounts
Group and Corporate Discounts:
We offer group and corporate discounts on many courses. These discounts are available for clients who want to maximize their return on investment.
Contact us for more Information
Individual Discounts:
We offer individual discounts on many courses for people who are self-sponsored and make their payment in full and upfront at the time of registration.
Contact us for more information.
4+1 Offer
For companies that want to maximize the return on their investment in training: Register 5 participants on the same course and dates and pay only for 4.
Registration Terms
Nominations to our public courses are to be processed by the client's HR/Training department except for self-nominations which are to be paid in advance using the "payment by self" option on the online registration form. A refund will be issued back to the client in the event of course cancellation or seat unavailability. Registration confirmation is subject to Platform's review of registration request and seat availability.
Cancellation Terms
If a confirmed registration is cancelled less than 5 calendar days prior to the course start date, a substitute participant may be nominated to attend the same course, or a 20% cancellation charge is applied.
Feedback and Complaints
EU Platform actively believes in continuous improvement. To this effect, EU Platform welcomes feedback related to its people, products or processes. If you have comments and/or suggestions which will ultimately help us improve in any way, please write to us on fe******@eu********.org and we commit to respond to you within 2 business days – at the most.
Course Features
Lectures

0

Quizzes

0

Duration

1 week

Skill level

All levels

Students

0

Assessments

Yes