Overview Course Outline  Location and Date  Fees  Register Now
Course Aims and Objectives
The main aim of this course is to provide participants with the knowledge and skills needed to compose a precise work summary for projects and draft simple contracts. This course covers different drafting techniques which can help in understanding the true requirements of the end user thereby defining clear work boundaries. Participants in this interactive course will learn about the process of drafting the simple work contracts using templates and effective writing techniques.
Course Methodology
This course delivery is designed using a mixture of classroom presentation, group exercise and mock contract drafting sessions. Different techniques of contract drafting will be described and practiced using real case example among the participants, followed by discussions.
Outcomes
This course will help the participants to:
Understand the principles of English business contract law.
Read a contract and spot the pitfalls.
Negotiate, manage or perform a contract without putting the company at risk.
Enhance their commercial awareness
Target Audience
This course is the ideal programme for all those regularly involved in formal dealings with customers, suppliers or contractors, including commercial and contracts teams, project managers and engineers, purchasing and procurement teams and sales teams.
Course Outline
This course is covered in 10 key learning areas of Contract drafting:
Nature of a contract and its formation
The legally enforceable bargain
How a contract is made
Precedence between different contract documents
Privity, Misrepresentation and Contract amendment
Purpose and shape of a contract
The unique element and need of a contract agreement
Other and standard forms of contract (if important)
The contract objectives, including risk allocation
Considerations of time and delay
Best endeavours and reasonable endeavours
Strict liability for delay and its consequences
Excusable delay and time for assessing damages
Financial matters
Price calculation and Failure to agree a price
Delay in payment and Interest on late payment
Credit
Imperative provisions about the commitments of the gatherings including quality, qualification for reason and carelessness
Express terms of contract terms including details
The Supply of Goods and Services Act 1982 and The Sale of Goods Act 1979
Quality prerequisite for services supplied
Liability limitations
Controlling the furthest reaches of the temporary worker's obligation
The Unfair Contract Terms Act 1977
How to draft clauses of exemption
Various parties
Partnerships and Companies
Employee as an agent
The ability to assign or sub-contract and Contract novation
Title to goods and intellectual property
The importance of title and risk
Patents, Copyright, Confidential information and Design rights
Contract form (drafting skills)
Form of the contract and actual contract terms
Practical exercise (classroom based)
Resolution of disputes, enforceability and remedies
Litigation
The court system
Arbitration and Mediation
Damages, injunctions and other remedies
Location and Date: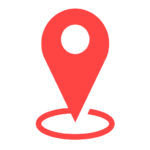 London |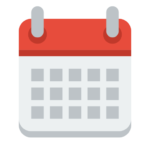 21 – 25 Aug 2023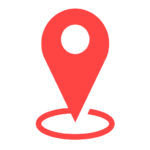 Cardiff |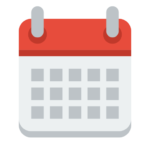 18 – 22 Sept 2023
EUPlatform reserves the right to alter dates, content, venue and trainer.
Course Fee:
Per Participant: £3860
Student Rate: £2895
Discount for group of 5 or more
---
Discount Plan and Refund:
Policies and Discounts
Group and Corporate Discounts:
We offer group and corporate discounts on many courses. These discounts are available for clients who want to maximize their return on investment.
Contact us for more Information
Individual Discounts:
We offer individual discounts on many courses for people who are self-sponsored and make their payment in full and upfront at the time of registration.
Contact us for more information.
4+1 Offer
For companies that want to maximize the return on their investment in training: Register 5 participants on the same course and dates and pay only for 4.
Registration Terms
Nominations to our public courses are to be processed by the client's HR/Training department except for self-nominations which are to be paid in advance using the "payment by self" option on the online registration form. A refund will be issued back to the client in the event of course cancellation or seat unavailability. Registration confirmation is subject to Platform's review of registration request and seat availability.
Cancellation Terms
If a confirmed registration is cancelled less than 5 calendar days prior to the course start date, a substitute participant may be nominated to attend the same course, or a 20% cancellation charge is applied.
Feedback and Complaints
EU Platform actively believes in continuous improvement. To this effect, EU Platform welcomes feedback related to its people, products or processes. If you have comments and/or suggestions which will ultimately help us improve in any way, please write to us on fe******@eu********.org and we commit to respond to you within 2 business days – at the most.
Course Features
Lectures

0

Quizzes

0

Duration

1 week

Skill level

All levels

Students

0

Assessments

Yes