Overview Course Outline  Location and Date  Fees  Register Now
Course Aims and Objectives
Ethical hacking course aims to provide hands-on classroom training to learn the same techniques that hackers use to penetrate network systems and leverage them ethically to protect own infrastructure.  This course focuses on 20 of the most popular security domains to provide a practical approach to essential security systems.  Course participants will figure out how to survey computer framework and network security by utilizing infiltration testing strategies; sweep, test, scan and hack secure frameworks and applications, and additional hands-on practical demonstration with phishing, sniffing and misuse/exploitation strategies.
Course Methodology
It is mandatory for participants to bring their laptops/tablets for this course as this niche course is designed to be delivered in an interactive environment where participants will be demonstrated how to test, sweep, scan, hack and intelligently secure individual computer systems. This adhoc testing environment gives each participant the opportunity to gain in-depth knowledge and practical experience with the current essential security systems.  The participants will perform mock hacking session in order to apply skills in real world scenarios.  In addition, participants will also work in teams to create scenarios for the use of social engineering.
Outcomes
This ethical hacking course will provide participants to:
Develop understanding of the well ordered techniques and strategies that programmers and hackers utilise to infiltrate network frameworks.
Learn the better subtleties of backdoors, trojans, secondary passages and necessary counter-measures.
Get a superior comprehension of firewalls, IDS, firewalls, remote wireless hacking and honeypots.
Learn and develop expert understanding of advanced concepts of hacking, including cell phone and mobile hacking, composing infection codes, figuring out reverse engineering and corporate surveillance.
Develop firm understanding of cutting edge concepts such as securing Apache web and IIS servers, network packet analysis and hacking Oracle and SQL databases.
Cover the most recent improvements in portable and web innovations including iOS, Android and Windows devices.
Learn advanced log management for information assurance allowing one to manage information security with more clarity.
Target Audience
This course is best suited for network security analyst, site administrator, IT manager, network specialist, technical support engineer, systems analyst or any individual or industry experts aiming to enhance their technical knowledge of hacking and system security.
Course Outline 
The Ethical hacking course would be covered using the following 21 key modules:
Introduction to Ethical hacking
Networking and Footprinting/Reconnaissance
Google Hacking-Google Dorks
Scanning and System Hacking
Android & iPhone Hacking
Malwares/virus
SQL Injection
Cross Site Scripting (xss) and Sniffing
Social Engineering
Identity Theft Fraud, Email Hacking, Denial of Service and Session Hijacking
Penetration Testing
Exploit Writing & Buffer Overflow
Cryptography & Steganography
Firewalls & Honeypots
IDS & IPS
Hacking Web Server
Wireless Hacking and Physical Security
Reverse Engineering
Security Compliance & Auditing
Incident Handling
Computer forensics
Location and Date: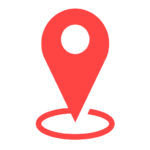 London |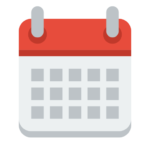 14 – 17 Mar 2022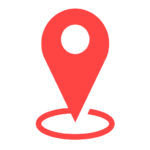 Cardiff |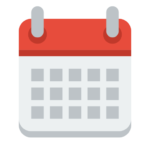 01 – 05 Aug 2022
EUPlatform reserves the right to alter dates, content, venue and trainer.
Course Fee:
Per Participant: £5375
Student Rate: £2665
Discount for group of 4 or more
---
Discount Plan and Refund:
Policies and Discounts
Group and Corporate Discounts:
We offer group and corporate discounts on many courses. These discounts are available for clients who want to maximize their return on investment.
Contact us for more Information
Individual Discounts:
We offer individual discounts on many courses for people who are self-sponsored and make their payment in full and upfront at the time of registration.
Contact us for more information.
4+1 Offer
For companies that want to maximize the return on their investment in training: Register 5 participants on the same course and dates and pay only for 4.
Registration Terms
Nominations to our public courses are to be processed by the client's HR/Training department except for self-nominations which are to be paid in advance using the "payment by self" option on the online registration form. A refund will be issued back to the client in the event of course cancellation or seat unavailability. Registration confirmation is subject to Platform's review of registration request and seat availability.
Cancellation Terms
If a confirmed registration is cancelled less than 5 calendar days prior to the course start date, a substitute participant may be nominated to attend the same course, or a 20% cancellation charge is applied.
Feedback and Complaints
EU Platform actively believes in continuous improvement. To this effect, EU Platform welcomes feedback related to its people, products or processes. If you have comments and/or suggestions which will ultimately help us improve in any way, please write to us on fe******@eu********.org and we commit to respond to you within 2 business days – at the most.
Course Features
Lectures

0

Quizzes

0

Duration

1 week

Skill level

All levels

Students

0

Assessments

Yes