Overview Course Outline  Location and Date  Fees  Register Now
Course Aims and Objectives
Ongoing business failures around the globe have made numerous businesses to break down the estimation of the audit, with many calling for audit inspectors to assume greater liability for fraud detection. Forensic accounting needs a clever amalgamation of auditing skills along with investigative accounting to help during financial disputes.  This course will help learner understand how financial fraud occurs and what to do on identifying or suspecting it within an organisation during an audit.  Participants will be taken through scenarios and practical exercises to develop their skills in identifying fraud.  Participants will be able to develop a method to detect weaknesses and take the necessary action to improve prevention through new types of forensic accounting techniques used to support and verify existing systems.
Course Methodology
This course is designed with a mix of classroom based learning, applying course concepts towards participants' professional goals.  This niche course is more case study based with exercise of fraud identification using forensics account.  WorldCom, AIG, Lehman Brothers and Satyam case studies will be thoroughly examined during all sessions of this course to gain a deep insight into forensics accounting. 
Outcomes
At the end of this course programme, participants will be able to:
Demonstrate hands on understanding of forensic accounting techniques and identification of fraud examination
Understand the forensic accounting legal environment
Gain a deep insight into how to prevent fraud
Develop practical solutions to detect fraud
Provide senior management with strong business case for fraud audit.
Gain an insight into forensic accounting
Review fraud risks/common risks
Draw fraud report followed by litigation and the process of recovery
Target Audience
Though there are no prerequisites for this course, it is highly beneficial if participants have taken courses on financial accounting and basic financial statement analysis. It would be easier for the learner to follow along in class.
Course Outline 
This course will be covered using the following 7 key learning modules:
Understanding drivers of fraud
Drivers of fraudulent behaviour (Ambition, Greed, Theft, Conceit?)
Accounting mechanisms that allow fraud – Review the elements of the accounting, internal control and management processes that allow creative accounting
Income or liability?
Asset or expense?
Coding errors and misclassification
Netting off and grossing up
Off-balance sheet items
Structures that allow fraud – To consider company and trading structures that allow frauds to be perpetrated
Group structures, Trading structures
Tax havens & Importing and exporting
Interpretations and other non-compliance that allow fraud – To look at how creative interpretations of law and accounting practice can permit fraud
The place of accounting standards
Accounting policies and Trading methods
Preventing fraud by proper management structures – To review the place of proper corporate governance
Corporate governance
Company management structure
Audit committees and the place of internal audit
Preventing fraud by proper accounting – To review best accounting and auditing practice
Accounting standards
Internal accounting policies
Adequacy of internal controls and Internal audit
Specialist tool of forensic accounting – Big Data, Benford's Law and Financial Analytics
Understand what is "big data"
Learn how data analysis, Benford analysis and other tools can help identify fraudulent activities.
Location and Date: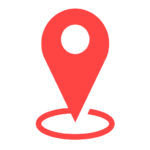 London |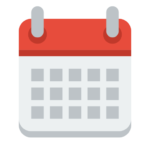 14 – 17 Mar 2022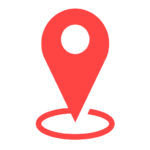 Cardiff |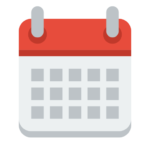 01 – 05 Aug 2022
EUPlatform reserves the right to alter dates, content, venue and trainer.
Course Fee:
Per Participant: £5375
Student Rate: £2665
Discount for group of 4 or more

---
Discount Plan and Refund:
Policies and Discounts
Group and Corporate Discounts:
We offer group and corporate discounts on many courses. These discounts are available for clients who want to maximize their return on investment.
Contact us for more Information
Individual Discounts:
We offer individual discounts on many courses for people who are self-sponsored and make their payment in full and upfront at the time of registration.
Contact us for more information.
4+1 Offer
For companies that want to maximize the return on their investment in training: Register 5 participants on the same course and dates and pay only for 4.
Registration Terms
Nominations to our public courses are to be processed by the client's HR/Training department except for self-nominations which are to be paid in advance using the "payment by self" option on the online registration form. A refund will be issued back to the client in the event of course cancellation or seat unavailability. Registration confirmation is subject to Platform's review of registration request and seat availability.
Cancellation Terms
If a confirmed registration is cancelled less than 5 calendar days prior to the course start date, a substitute participant may be nominated to attend the same course, or a 20% cancellation charge is applied.
Feedback and Complaints
EU Platform actively believes in continuous improvement. To this effect, EU Platform welcomes feedback related to its people, products or processes. If you have comments and/or suggestions which will ultimately help us improve in any way, please write to us on fe******@eu********.org and we commit to respond to you within 2 business days – at the most.
Course Features
Lectures

0

Quizzes

0

Duration

1 week

Skill level

All levels

Students

0

Assessments

Yes