Overview Course Outline  Location and Date  Fees  Register Now
Course Aims and Objectives
This training course based on learning disability awareness aims to challenge the attitude barriers and cultural stigma that keeps alive this discrimination and aims to offer insight into the vulnerable disabled population with a focus on the legislative framework promoting inclusion of learning disability population in the mainstream. This course explores the challenges and difficulties faced by individuals having a learning disability and how co-workers, colleagues or general population can adapt their attitude, communication and understanding in order to provide support for such disable people.  Also, it aims to discuss how discrimination against learning disability has created barriers to inclusion in the workplace and communities.
Course Methodology
This niche course on Learning disability awareness will be delivered using in classroom teaching along with video-based case analysis of learning disabled people within workplaces and communities.  Also, a guest speaker who has a learning disability will be invited during this course (with prior intimation) to offer participants with a real-life interaction and communication session in order to apply the learning and understanding of this course.
Outcomes
After successful completion of this training program, participants will be able to:
Understand the definition of learning disability in terms of theory and practice.
Demonstrate an understanding of the cultural and environmental barriers arising out of attitudinal and societal discrimination towards people having a learning disability and ways to overcome them.
Discuss and appreciate international legislation against discrimination towards disability.
Learn the real-life suffering of learning disabled people with respect to workplace discrimination and community exclusion.
Learn and apply inclusion concepts of communication skills, support and understanding for people with disability.
Target Audience
This course is best suited for corporate HR staff dealing with disability due diligence and grievances along with the general staff.  Also, individuals who want to learn about learning disability to promote inclusion within workplaces, schools, community centers and those people who are offering care support for learning disabled individuals and dealing with customers with a disability.
Course Outline
The Learning Disability Awareness course would be covered using the following 10 key modules:
Types of disabilities – Visible and Invisible
Inclusion, Access and Support – Learning disable and others
Self-adjustments for learning disability support – Home, Workplace, Communities and Public areas
Disability discrimination act and Right to equality – Legislation Review
Learning about various funding from the state for organisations for supporting learning disabled employees
Specific communication style to support people with disability – Employees and Customers
Learning barriers faced by learning disabled people due to unconscious bias and societal dogma
Dealing with learning disabled customers – Innovation and Empathy
Location and Date: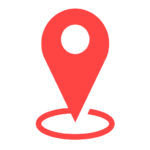 London |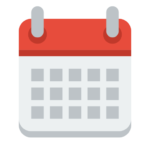 14 – 18 Aug 2023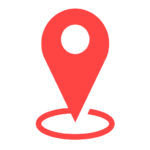 Cardiff |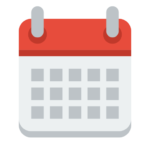 TBC
EUPlatform reserves the right to alter dates, content, venue and trainer.
Course Fee:
Per Participant: £3860
Student Rate: £2895
Discount for group of 5 or more
---
Discount Plan and Refund:
Policies and Discounts
Group and Corporate Discounts:
We offer group and corporate discounts on many courses. These discounts are available for clients who want to maximize their return on investment.
Contact us for more Information
Individual Discounts:
We offer individual discounts on many courses for people who are self-sponsored and make their payment in full and upfront at the time of registration.
Contact us for more information.
4+1 Offer
For companies that want to maximize the return on their investment in training: Register 5 participants on the same course and dates and pay only for 4.
Registration Terms
Nominations to our public courses are to be processed by the client's HR/Training department except for self-nominations which are to be paid in advance using the "payment by self" option on the online registration form. A refund will be issued back to the client in the event of course cancellation or seat unavailability. Registration confirmation is subject to Platform's review of registration request and seat availability.
Cancellation Terms
If a confirmed registration is cancelled less than 5 calendar days prior to the course start date, a substitute participant may be nominated to attend the same course, or a 20% cancellation charge is applied.
Feedback and Complaints
EU Platform actively believes in continuous improvement. To this effect, EU Platform welcomes feedback related to its people, products or processes. If you have comments and/or suggestions which will ultimately help us improve in any way, please write to us on fe******@eu********.org and we commit to respond to you within 2 business days – at the most.
Course Features
Lectures

0

Quizzes

0

Duration

1 week

Skill level

All levels

Students

0

Assessments

Yes