Overview Course Outline  Location and Date  Fees  Register Now
Course Aims and Objectives
Bullying can have a devastating impact on young minds, especially when left unaddressed. It can lead to serious mental health and become a barrier to an individual's learning. Individual bullied in school can develop scars of this experience leading well into their adult lives. The main aim of this course is to provide participants with a clear understanding as to what is bullying and what measures are in place as per law to tackle this menace. Also, it aims to help participants in preventing, tackling and reporting bullying cases within and outside educational institutions.
Course Methodology
This niche course on Bullying relies on classroom based presentation along with real life case study analysis. The participants will be encouraged to participate in role plays to apply learned anti-bully knowledge in real life scenarios.
Outcomes
After successful completion of this training programme, participants will be able to:
Establish a clear understanding as to what is bullying.
Learn and apply knowledge of Anti bullying guidelines to prevent and tackle bullying within context of an educational institute's anti bullying policy.
Demonstrate understanding of different bullying circumstances such as on-site (school) or off-site (high street, city center etc.) incident and apply correct judgment to handle it.
Apply knowledge of various available support systems and offer support to bullied staff members.
Handle post bullying situations with correct sensitivity towards vulnerable individuals (SEND, Mental health, Religious minorities etc).
Target Audience
This niche course is intended for administrators, principals and board members of education institutions, various teaching staff, departmental heads and general academics. Also, this training program is aimed at general industry experts and professionals who want to gain knowledge about Bullying, it's prevention and handling.
Course Outline
This course will be covered in the following 5 key learning modules of Preventing and Tackling Bullying.
Understanding Bullying
Bullying in educational institutions.
Cyber-bullying.
Mocking/Harassing SEND, Mental health, Religion, Race and Nationality individuals.
Sexual/physical harassment/bullying.
Anti-Bullying Law
Explanation of anti-bullying law and individual rights.
Education & Inspections Act (2006) and Equality Act (2010).
The Regulation for Independent School Standards (2014).
Act for safeguarding minors and young individuals.
Criminal law.
School's Accountability
Strict preventive regulations for bullying.
Intervention.
Support and care for Bullied students.
Vulnerable individuals – severe impact of bullying.
SEND
Mental health, Religious/ethnic minorities
Sexually harassed individuals
Dealing with bullying
Prompt documenting and reporting of bullying.
Prioritized support and care for bullied individual.
Monitoring bullied individual (for teaching loss, loss of motivation/engagement with learning, mental health etc.).
Exception and Support
Incidence occurrence as on-site (school) or off-site (high street, city center etc.).
Available support system for bullied staff members.
Location and Date: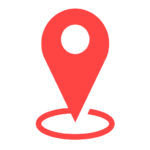 London |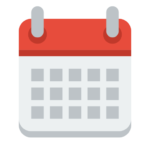 04 – 08 Dec 2023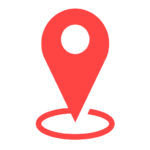 Cardiff |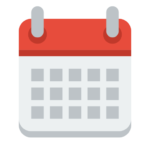 TBC
EUPlatform reserves the right to alter dates, content, venue and trainer.
Course Fee:
Per Participant: £3860
Student Rate: £2895
Discount for group of 5 or more
---
Discount Plan and Refund:
Policies and Discounts
Group and Corporate Discounts:
We offer group and corporate discounts on many courses. These discounts are available for clients who want to maximize their return on investment.
Contact us for more Information
Individual Discounts:
We offer individual discounts on many courses for people who are self-sponsored and make their payment in full and upfront at the time of registration.
Contact us for more information.
4+1 Offer
For companies that want to maximize the return on their investment in training: Register 5 participants on the same course and dates and pay only for 4.
Registration Terms
Nominations to our public courses are to be processed by the client's HR/Training department except for self-nominations which are to be paid in advance using the "payment by self" option on the online registration form. A refund will be issued back to the client in the event of course cancellation or seat unavailability. Registration confirmation is subject to Platform's review of registration request and seat availability.
Cancellation Terms
If a confirmed registration is cancelled less than 5 calendar days prior to the course start date, a substitute participant may be nominated to attend the same course, or a 20% cancellation charge is applied.
Feedback and Complaints
EU Platform actively believes in continuous improvement. To this effect, EU Platform welcomes feedback related to its people, products or processes. If you have comments and/or suggestions which will ultimately help us improve in any way, please write to us on fe******@eu********.org and we commit to respond to you within 2 business days – at the most.
Course Features
Lectures

0

Quizzes

0

Duration

1 week

Skill level

All levels

Students

0

Assessments

Yes