Overview Course Outline  Location and Date  Fees  Register Now
Course Aims and Objectives
Selecting the best contender for an organisation or business is an extremely critical function but then it can frequently appear an overwhelming activity as the potential results of settling on the wrong choice are tremendous. This course is along these lines intended to assist managers with making the correct choices in the recruitment of new staff. The emphasis is on the utilisation of an organised methodology where great planning and efficient interviewing strategies guarantee that the 'right' candidates are hired by an organisation as per best practice, legal considerations and internal recruitment policies.
Course Methodology
Due to the unique nature of this course, it is designed as highly participative, using small team discussion, practical exercises and quiz along with a practical session of an interview where participants of this training programme perform mock interviews and selection strategies based on classroom learning and training guidance. Participants will be encouraged in advance to bring along examples of a relevant job description and person specification that they will work with during the course. In addition, course participants are encouraged to get themselves familiar with their respective organisation's recruitment and selection policy and also carry a copy of the same during the course. Members will likewise be approached to acquaint themselves with key inward arrangements and strategies identifying with this territory and to convey duplicates to the course for reference.
Outcomes
This training programme will provide participants with the skills and necessary knowledge to:
Utilise an approach to recruitment and selection which is objective, consistent and structured.
Recognize the importance of legislation related to recruitment and how discrimination and other related issues impact organisations and realize the practical consequences for management.
Comprehend an organisation's policies and procedures for recruitment and selection and the need to comply fully with them
Determine appropriate, objective and effective selection criteria
Design, arrange and conduct an efficient selection procedure using a diverse range of methodologies providing evidence against described selection criteria.
Make sure that candidate evaluation is effective and recruitment process and decision making is objective and documented as per legislation.
Target Audience
This course is intended for all managers with responsibility for recruitment and selection, in any type of organisation or business.
Course Outline
This course will be delivered using the following 8 key learning modules:
Recruitment, Interviewing and Selection
Demonstrate ability to asses importance of recruitment and selection and taking 'correct' decision
Need for evidence
Recruitment legislation
Understanding principles of equal opportunity and related legislation
Discussion of the process
Overview of key stages
Assessing the vacancy and Preparation of effective job descriptions
Identifying the knowledge, skills and behaviours required
Understanding competencies and preparing effective person specifications
Advertising the vacancy
Short-listing against the selection criteria
Selection methods
Understanding and using different selection methods
Preparing for interview
Interview preparation
Effective questions searching evidence and questions to avoid
Interviewing techniques
How to structure an interview
Interviewing skills
Looking for STAR answers
Controlling the interview and closing the interview
Note-taking and maintaining records
Candidate evaluation and making the right decision
Objective decision-making
Recording and communicating the decision
Application of skills (through mock interviews and assessment)
Location and Date: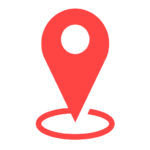 London |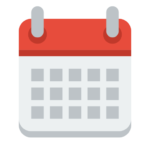 04 – 08 Sept 2023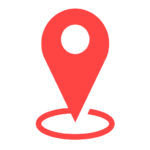 Cardiff |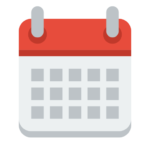 02 – 06 Oct 2023
EUPlatform reserves the right to alter dates, content, venue and trainer.
Course Fee:
Per Participant: £3860
Student Rate: £2895
Discount for group of 5 or more
---
Discount Plan and Refund:
Policies and Discounts
Group and Corporate Discounts:
We offer group and corporate discounts on many courses. These discounts are available for clients who want to maximize their return on investment.
Contact us for more Information
Individual Discounts:
We offer individual discounts on many courses for people who are self-sponsored and make their payment in full and upfront at the time of registration.
Contact us for more information.
4+1 Offer
For companies that want to maximize the return on their investment in training: Register 5 participants on the same course and dates and pay only for 4.
Registration Terms
Nominations to our public courses are to be processed by the client's HR/Training department except for self-nominations which are to be paid in advance using the "payment by self" option on the online registration form. A refund will be issued back to the client in the event of course cancellation or seat unavailability. Registration confirmation is subject to Platform's review of registration request and seat availability.
Cancellation Terms
If a confirmed registration is cancelled less than 5 calendar days prior to the course start date, a substitute participant may be nominated to attend the same course, or a 20% cancellation charge is applied.
Feedback and Complaints
EU Platform actively believes in continuous improvement. To this effect, EU Platform welcomes feedback related to its people, products or processes. If you have comments and/or suggestions which will ultimately help us improve in any way, please write to us on fe******@eu********.org and we commit to respond to you within 2 business days – at the most.
Course Features
Lectures

0

Quizzes

0

Duration

1 week

Skill level

All levels

Students

0

Assessments

Yes