Overview Course Outline  Location and Date  Fees  Register Now
Course Aims and Objectives
According to Forbes (2018) survey, climate change, income inequality and social injustice are just three of the big problems of our time. In this course programme, participants will understand and appreciate how organizations can flourish and develop while simultaneously assuming a key role in resolving huge issues. The primary aim of this training programme is to evaluate diverse models of business and increase understanding of a wider business landscape including analysing role of investors, government, customers, clients and key partners along with supply chain. In addition, this course aims to empower the participants to understand and apply how to become a purpose-driven leader.
Course Methodology
This course will be a mix of interactive classroom presentation, group discussion and role based exercises. Also, the training method includes participants discussing interactive online case studies with leading companies such as Walmart and Unilever, to learn why purpose-driven firms perform well, and how they can kick start the wheel of change.
Outcomes
At the end of this course programme, participants will be able to:
Recognize and assess the plans of action which can bring change.
Impact leadership, management, and all other related key stakeholders of the business eco-system in order to develop competitive advantages.
Scrutinize the broader social and political landscape within the context of an organisation.
Recognize the importance of collective efforts and how organisation's can act as a catalyst for overall change.
Establish and evaluate what needs to be achieved to become a purpose driven leader from an individual team member.
Target Audience
This niche course is aimed at individuals who are already in the role of project manager and anyone who wants to understand the processes, procedures and terminology common to most projects as per sustainable business practices. This course will also benefit those wanting to know what tools are available to help them successfully implement sustainability across their organisation or business.
Course Outline
Sustainable Business Strategy course will be covered using the following 4 key learning modules:
Develop understanding about economic sustainability and how can company revenues cover costs with enough left over to grow the business and satisfy shareholders.
Analyse whether a business/company can reduce consumption of natural resources and behaviour.
Demonstrate understanding to apply management principles to engage local communities all along the value chain.
Uplift and appreciate the thought and means to drive the sustainable business agenda.
Location and Date: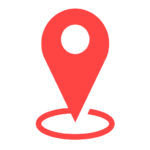 London |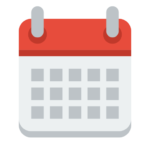 24 – 28 Jul 2023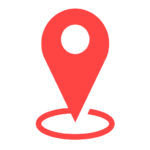 Cardiff |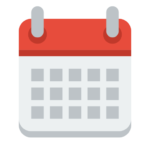 21 – 21 Aug 2023
EUPlatform reserves the right to alter dates, content, venue and trainer.
Course Fee:
Per Participant: £3860
Student Rate: £2895
Discount for group of 5 or more
---
Discount Plan and Refund:
Policies and Discounts
Group and Corporate Discounts:
We offer group and corporate discounts on many courses. These discounts are available for clients who want to maximize their return on investment.
Contact us for more Information
Individual Discounts:
We offer individual discounts on many courses for people who are self-sponsored and make their payment in full and upfront at the time of registration.
Contact us for more information.
4+1 Offer
For companies that want to maximize the return on their investment in training: Register 5 participants on the same course and dates and pay only for 4.
Registration Terms
Nominations to our public courses are to be processed by the client's HR/Training department except for self-nominations which are to be paid in advance using the "payment by self" option on the online registration form. A refund will be issued back to the client in the event of course cancellation or seat unavailability. Registration confirmation is subject to Platform's review of registration request and seat availability.
Cancellation Terms
If a confirmed registration is cancelled less than 5 calendar days prior to the course start date, a substitute participant may be nominated to attend the same course, or a 20% cancellation charge is applied.
Feedback and Complaints
EU Platform actively believes in continuous improvement. To this effect, EU Platform welcomes feedback related to its people, products or processes. If you have comments and/or suggestions which will ultimately help us improve in any way, please write to us on fe******@eu********.org and we commit to respond to you within 2 business days – at the most.
Course Features
Lectures

0

Quizzes

0

Duration

1 week

Skill level

All levels

Students

0

Assessments

Yes