Overview Course Outline  Location and Date  Fees  Register Now
Course Aims and Objectives
Teachers employ various classroom management techniques to ensure smooth delivery of lessons so that there is as little distraction as possible from students in a classroom. Because any disruptive student behaviour in a classroom can have a severe impact over the rest of student satisfaction, it is important that it is handled on priority and with seriousness. The main aim of this training course is to identify and highlight disruptive behaviour in a classroom and provide skills to curb such interruptions before they begin. Also, it aims to provide practical strategies to handle disruptive students in a classroom and offer insight into common mistakes made by teachers in such instances.
Course Methodology
This training course will be delivered by means of in-classroom presentations, group task based on applying classroom management techniques, case study analysis and discussion, role play to demonstrate understanding of the course learning based on effective handling of disruptive behaviour.
Outcomes
By the end of this training programme, participants will be able to:
Demonstrate ability to recognize and manage disruptive behaviour in a classroom.
Apply learned strategies to control and deter interruptions and other disruptions within a classroom.
Evaluate classroom situation and handle disruptive elements (students).
Avoid common mistakes made by teachers while handling disruptive behaviour in classrooms and follow correct post disruption procedures.
Target Audience
This course is intended for administrators, principals and board members of education institutions, various teaching staff, departmental heads and general academics. Also, this training program can help educational professionals and general industry experts who are aiming to progress in teaching and educational management roles.
Course Outline
This course will be covered in the following 5 key learning modules.
Understanding disruptive behaviour
Talking on phone.
Unnecessary chatting.
Late arrival.
Time wasting (asking repetitive, baiting, irrelevant questions).
Mindless challenge to teacher.
Hijacking group discussion with out of scope questions.
Technology misuse in class (playing online games, youtube etc).
Deterring classroom disruption
Building teacher-student meaningful relationship.
Structuring a forward plan/student guide explaining disruptive behaviour.
Bespoke quiz (teaching priorities, classroom rules and the consequences).
Reinforcing the message towards students nearing the disruptive line.
Highlighting case examples of student frustration due to disruptive behaviour in classroom and its negative implications in classroom academic results.
Handling classroom disruption
Demonstrate a sense of humour.
Learning students first name.
Using silent stare and never raising voice.
Isolating disruptor and reporting to administrator.
Keeping emotions under check.
Respecting disrupting student.
Being assertive with disruptor.
Common mistakes made by Class teacher
Failure in communicating teacher expectations from the beginning.
Failing to priorities disruptive behaviour.
Being too emotional, hitting it too hard and too early.
Failing to document disruptive behaviour early signs and follow up
Correct procedure – Post classroom disruption
Reporting as per standard procedures (school/university guidelines).
Assessment of teaching loss to the student.
Regular assessment of students engagement with studies
Location and Date: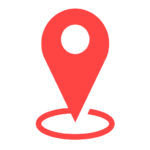 London |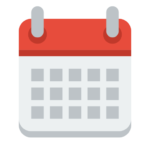 21 – 25 Aug 2023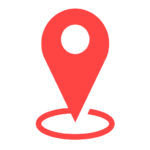 Cardiff |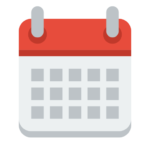 01 – 05 Jan 2024
EUPlatform reserves the right to alter dates, content, venue and trainer.
Course Fee:
Per Participant: £3860
Student Rate: £2895
Discount for group of 5 or more

---
Discount Plan and Refund:
Policies and Discounts
Group and Corporate Discounts:
We offer group and corporate discounts on many courses. These discounts are available for clients who want to maximize their return on investment.
Contact us for more Information
Individual Discounts:
We offer individual discounts on many courses for people who are self-sponsored and make their payment in full and upfront at the time of registration.
Contact us for more information.
4+1 Offer
For companies that want to maximize the return on their investment in training: Register 5 participants on the same course and dates and pay only for 4.
Registration Terms
Nominations to our public courses are to be processed by the client's HR/Training department except for self-nominations which are to be paid in advance using the "payment by self" option on the online registration form. A refund will be issued back to the client in the event of course cancellation or seat unavailability. Registration confirmation is subject to Platform's review of registration request and seat availability.
Cancellation Terms
If a confirmed registration is cancelled less than 5 calendar days prior to the course start date, a substitute participant may be nominated to attend the same course, or a 20% cancellation charge is applied.
Feedback and Complaints
EU Platform actively believes in continuous improvement. To this effect, EU Platform welcomes feedback related to its people, products or processes. If you have comments and/or suggestions which will ultimately help us improve in any way, please write to us on fe******@eu********.org and we commit to respond to you within 2 business days – at the most.
Course Features
Lectures

0

Quizzes

0

Duration

1 week

Skill level

All levels

Students

0

Assessments

Yes