Overview Course Outline  Location and Date  Fees  Register Now
Course Aims and Objectives
This course is designed to help managers understand that they are organisational change agents and that in this capacity they need to learn how to overcome resistance to change in themselves and others.  It is designed to promote a positive response to organisational change, thereby contributing to a positive and optimistic working environment.  The course will increase participants' awareness of the need for change and will help in giving them insights into their own approach to change management, and how they attempt to influence others.  As a result, it will increase both their own and the organisation's effectiveness.
Course Methodology
Dealing with change and managing change can be difficult and at times emotional.  This course involves learning in a safe but provocative setting, where intense small and large group discussions engage participants in a thoroughly active way.  Along with presentation and group discussion, a special case analysis of Arsenal FC would be discussed from perspective of its organisational and leadership change during the last 3 years.
Outcomes
This programme will help participants to:
Understand change management concepts
Realize an open and willing attitude to change
Understand the different effects of change on other people
Deal with resistance to change
Understand the importance of concise communication during times of change
Appreciate the driving and restraining forces with change
Target Audience
Managers across every level who are overseeing individuals working in situations having constant change or in organisations developing major change management program. Additionally, HR experts in charge of executing and implementing change.
Course Outline
Transformational Change and Strategic Leadership course consist of the following key learning modules:
Demonstration and understanding of strategic leadership and organisational change and how to lead and manage change.
Understanding difference between leading versus managing change from the perspective of strategic leadership.
Evaluation of importance of personal impact in terms of Change continuum, stages of change, power grid and personal identity exercise.
Learning key aspects of human side of change in an organisation during, before and after change with focus on employees and key stakeholders.
How to reframe resistance against transformational change.
Location and Date: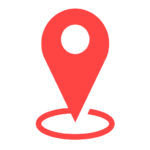 London |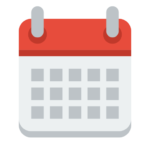 20 – 24 Nov 2023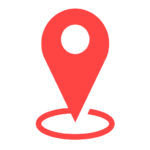 Cardiff |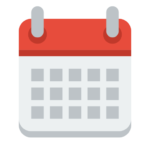 TBC
EUPlatform reserves the right to alter dates, content, venue and trainer.
Course Fee:
Per Participant: £3860
Student Rate: £2895
Discount for group of 5 or more
---
Discount Plan and Refund:
Policies and Discounts
Group and Corporate Discounts:
We offer group and corporate discounts on many courses. These discounts are available for clients who want to maximize their return on investment.
Contact us for more Information
Individual Discounts:
We offer individual discounts on many courses for people who are self-sponsored and make their payment in full and upfront at the time of registration.
Contact us for more information.
4+1 Offer
For companies that want to maximize the return on their investment in training: Register 5 participants on the same course and dates and pay only for 4.
Registration Terms
Nominations to our public courses are to be processed by the client's HR/Training department except for self-nominations which are to be paid in advance using the "payment by self" option on the online registration form. A refund will be issued back to the client in the event of course cancellation or seat unavailability. Registration confirmation is subject to Platform's review of registration request and seat availability.
Cancellation Terms
If a confirmed registration is cancelled less than 5 calendar days prior to the course start date, a substitute participant may be nominated to attend the same course, or a 20% cancellation charge is applied.
Feedback and Complaints
EU Platform actively believes in continuous improvement. To this effect, EU Platform welcomes feedback related to its people, products or processes. If you have comments and/or suggestions which will ultimately help us improve in any way, please write to us on fe******@eu********.org and we commit to respond to you within 2 business days – at the most.
Course Features
Lectures

0

Quizzes

0

Duration

1 week

Skill level

All levels

Students

0

Assessments

Yes